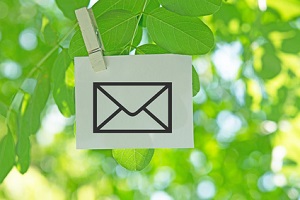 A text sent directly to your customers to confirm their online order: this is the latest feature that LivePepper now invites you to integrate in your restaurant's website.
In addition to the existing order confirmation e-mail, this fast and simple service helps keep customers informed of their orders in real time. An after-sales service that is generally much appreciated.
SMS notifications generated automatically
At present, customers who place an order on your restaurant's online ordering site receive a confirmation email to acknowledge their purchase. LivePepper now lets you back this message up with an easy-to-consult SMS text sent directly to the customer's phone. They can thus see a confirmation of their order without having to open their e-mail.
After the order's confirmation by SMS, your customers can go on to receive, in addition to the e-mails and depending on your settings, an SMS text each time their order changes status:
Confirmation of the order's receipt;
Acceptance of the order by the restaurant;
Order failure;
Order refused by the restaurant;
Delivery failure. 
To bring you this new service, LivePepper has teamed up with Karix, the world's leading mobile engagement company that helps businesses to connect with their customers. Every text is billed to the restaurateur at the rate applicable in their country.
Customizable service
In accordance with regulatory requirements in terms of confidentiality, and fully secure, the SMS order confirmation service is available in all countries and all languages. Message content and/or the sender's name can also be customized to provide an even better, more personal after-sales service.
Get in touch with your LivePepper contact to find out more about this feature and learn how to set it up on your restaurant's online ordering site.