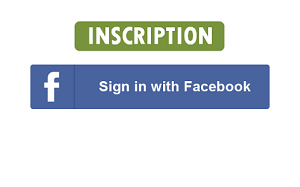 Any Internet user wanting to make a purchase on your online ordering site will have to register and enter their credentials first. This registration step can sometimes be quite long and, in some cases, will dissuade visitors from making a purchase. By integrating the Facebook Login application, you can offer an alternative to the standard login procedure.
What exactly is the Facebook Login?
Facebook offers two types of applications:
applications internal to Facebook, which are available directly on the Facebook site;
applications external to Facebook, which are installed on other sites, and which allow Internet users to log in to an increasing number of websites via their Facebook account. This is the Facebook Login.

 Installing the Facebook Login application on an online ordering site is beneficial for both the customer and the restaurateur.
The application retrieves the details of the customer (first and last names, e-mail address), who can thus log in more quickly.
This simplifies the purchasing circuit and reduces the quit/abandoned basket rate.
Setting up the Facebook Login application
Check out this tutorial.
Click the link below and follow the instructions in the video.