By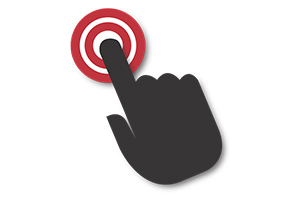 incorporating clickable promotions into your restaurant's online ordering site, you can highlight special offers and menus available for your customers.
Clickable promotions: digital discount coupons
The clickable promotions available on a restaurant's online ordering site are just like standard discount coupons, only these promotions apply automatically; in just a click, your customers get to benefit from the corresponding offer.
When customers click on the coupon, they directly activate the promotion and are taken to the interface where it can be used. The order then proceeds as normal, step by step:
the customer selects his or her products;
the price is calculated automatically based on the promotion.
Example of clickable promotions on a standard site in line with your coulours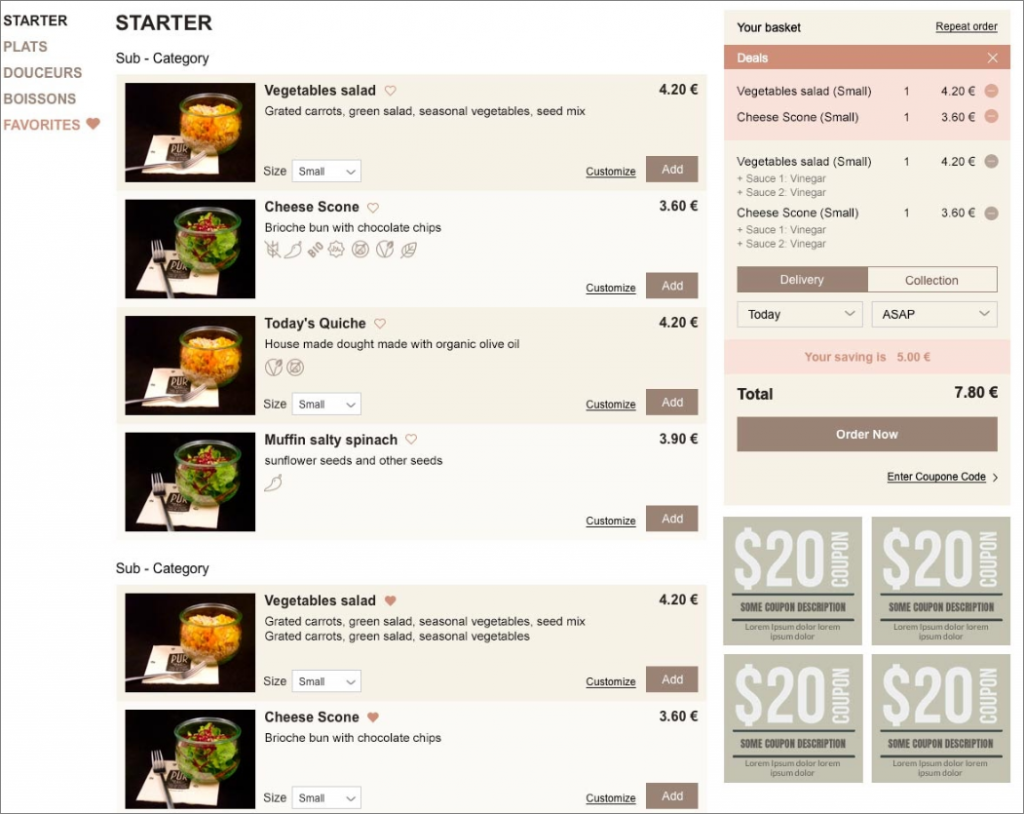 Example of clickable promotions on a bespoke site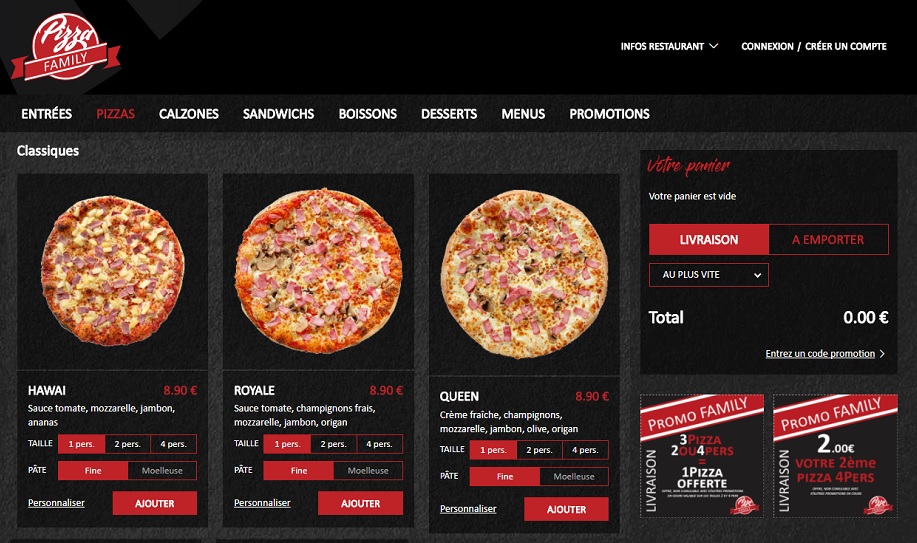 Clickable promotions: benefits for the restaurateur
Flexibility
You can modify your clickable promotions via your LivePepper back office interface independently and whenever necessary. You can thus update your offers whenever your like by adding or removing a coupon. Promotions are only displayed if they are available when the customer connects: you retain control over your ongoing promotions.
Simplicity
Clickable promotions are very straightforward to design, graphically speaking. You simply highlight the corresponding offer via an image. For this purpose, LivePepper gives you the dimensions of the coupons; these may be square, as shown above, or rectangular, as shown below:
You or your graphic designer will then take care of designing the coupons you wish to use for your clickable promotions. Contact LivePepper to find out more and add clickable promotions to your restaurant's online ordering site.