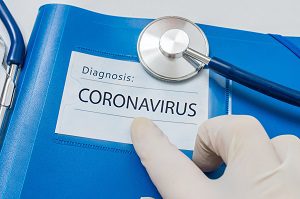 Deliveries and takeaways are still authorized for restaurants in the UK. On Friday 20 March, British Prime Minister Boris Johnson announced the closure of all bars and restaurants. Some of them can, however, continue to offer online ordering, takeaway and delivery services. Faced with this difficult situation, LivePepper has set up a new offer for restaurants. Read on.
What are the restrictions?
Due to the coronavirus, or Covid-19, which is continuing to spread throughout the world, a large number of countries have enforced strict health and safety measures. To limit people's contact with one another, Boris Johnson and his government have decided to close entertainment and outdoor leisure activities including bars, pubs, restaurants, museums and galleries, nightclubs, cinemas, theatres, gyms, etc. People are encouraged to stay at home and avoid going out unless absolutely necessary. In addition, to protect themselves and their environment, they are asked to work from home, if possible. They can only go out to buy essential goods such as food and medicines. Most importantly, they must avoid travelling. 
However, in an attempt to minimize the economic impact of these sudden closures, which are going to be in place for a while, restaurants that offer takeaway and delivery services may continue to operate. 
Source: https://www.gov.uk/government/news/government-announces-further-measures-on-social-distancing
Solutions for restaurants to continue with their activities
To face this difficult context, the LivePepper teams are at hand to set up the following for FREE and within 1 to 2 working days:
basic design of your restaurant's online ordering site,
online payment

facility directly from the online ordering site (PayPal or Stripe)

a

"Contact-free delivery" checkbox 

a

contact-free delivery

arrangement where the delivery person drops off the order at the customer's door and notifies them either by ringing the bell or confirming the delivery by phone

takeaway service

allowing customers to come and collect (but not consume) an order placed and paid online, available to all restaurants that must otherwise close their doors to the public.
Restaurant owners can freely and easily add their menus to their new online ordering site by following our user guides which we will provide to them.
Do not hesitate to contact our team (contact@livepepper.com) for more information about the features which you can include in your online ordering site so that your loyal customers can continue to benefit from your services during these difficult times.