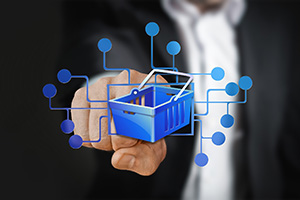 Managing a multi-site restaurant chain is one of the LivePepper's "Expert" features. If you own a chain of restaurants, this option will make it easier to manage your various establishments.
Centralized management of your multi-site restaurant chain
The biggest challenge for restaurant chains is having centralized information. Whether for customer data or online sales statistics, LivePepper's multi-site functionality gives you easy access to all information concerning your sales outlets. And all via a single interface: your LivePepper back office. As your restaurant chain's administrator, you will thus have access to all your data (centrally or per sales outlet), whereas each franchised outlet will have limited access to its outlet only. To browse from one to the other in your LivePepper back office, simply select the "Sales outlet" drop-down list, then the level and/or outlet that you want to consult.

Individual management of prices and availability per sales outlet
Rest assured, even if the information gathered is centralized, each sales outlet retains its independence. Each site can thus apply different prices and define the availability of its products. That way, it retains control over its own online ordering service. To configure this information, you must first enter the contact details of each outlet. To find out more about the setup, refer to the following article on our blog: "Managing product prices and availability on your restaurant's online ordering site".
Applying deals both locally and across your network
This feature also make it easier to manage deals. You can thus configure and apply your deals with a considerable amount of leeway. You can thus decide which sales promotion applies to which sales outlet. This allows you to distinguish your local deals from your network-wide deals. To configure your deals, follow these easy steps…
Connect to your online store's LivePepper back office, then go to the headquarters (or main store) of your restaurant chain in the "Sales outlet" drop-down list.
In "Menu", "deals", enter all the deals offered in your network of franchised outlets.

Each franchisee will see all the available deals and be able to "disable" those they don't want to apply in their outlet. As the administrator, you can obviously configure or consult the deals enabled per outlet.
The multi-site restaurant management functionality is included in LivePepper's expert features.
Contact us to find our more about our solution, our plans and our features!