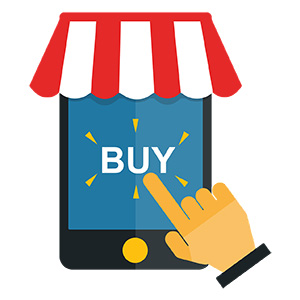 Being able to track orders and access the online order history is particularly useful for customers on your restaurant's e-commerce site, and will lead to considerable gains in time both for them and you. By offering this feature, you will allow your regular customers to repeat their previous orders in just a few clicks.
Time gained thanks to the history of online orders
Customers often have favourite products which they tend to repeatedly order. By giving them access to their order history, they can easily re-order the same items, and thus save precious time. They will no longer have to search for items and add them one by one to their basket, or browse the entire online menu. When customers reach your restaurant's online ordering site, they simply:
Log in by entering their ID and password;
Go to their "Orders" in their personal space;
Click "Repeat the order" to place exactly the same order, or "Add" to only order certain items.
The products are then automatically added to the basket.
They can then complete their online order, and remove or add other items.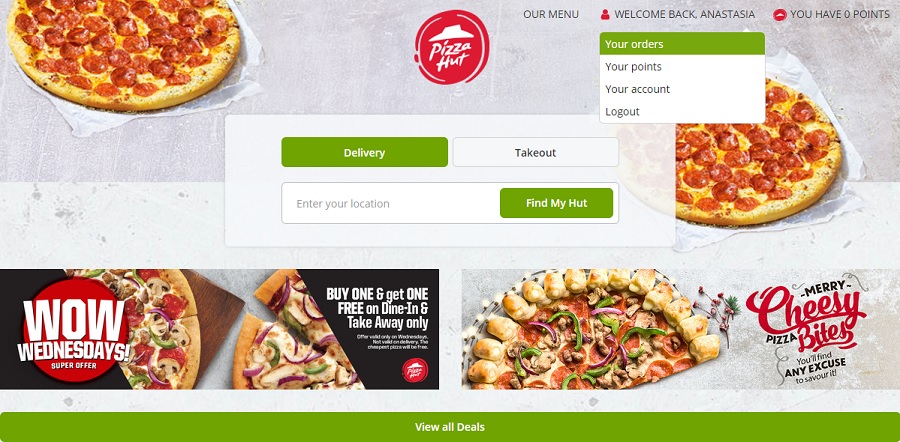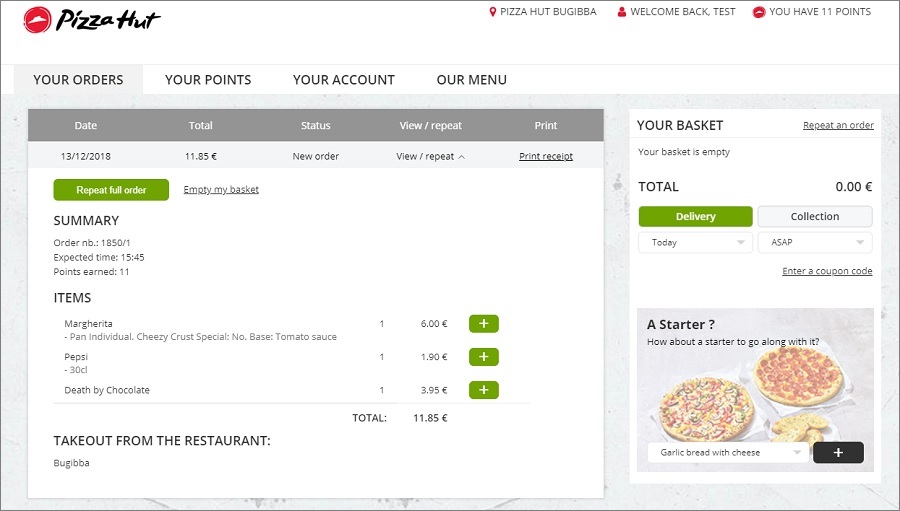 Reassuring your customers by allowing them to track their online orders
Allowing your customers to track the status of their online orders will improve their overall experience. By tracking the preparation and delivery of their meal at each step, customers will be reassured and show greater understanding in the event of any delay. In fact, a lack of information is what usually annoys customers the most. This feature will thus allow you to establish a relationship of trust with your customers, and ensure their long-term loyalty. The status of your customers' orders will successively go from: "new order" to "accepted" then "delivered". Bear in mind that you can also:
"refuse" certain orders in the event of a technical problem or stock shortage;
change the order's status to "failed delivery" in case of any delivery problem (invalid address, unreachable customer, etc.).
Online order history and tracking for a better user experience
As you are no doubt already aware, the time spent by users on your online ordering site should be as short as possible, and the purchase path must be limited to a minimum number of steps. Remember, when customers connect to your online store, they are usually already hungry, and expect a smooth, prompt ordering process so that they can get their meal as quickly as possible. That's why you must offer them a positive ordering experience via your restaurant's online ordering site to ensure their satisfaction, limit abandoned baskets and secure their loyalty. The standard version version of LivePepper includes this online order history and tracking feature. To find our more about LivePepper's plans and features, contact us!