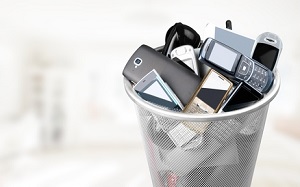 Highly practical for restaurateurs, online ordering also offers a number of benefits for customers, including saved time, ease of use and exclusive promotions, among others. To convince your customers to adopt online ordering rather than ordering by phone, you can use a number of tools.
Here are some tips to incite customers to place their orders directly on your restaurant's website.
Highlight the practical side of online ordering
Considering that it allows several customers to order at the same time and reduces the time spent handling calls, online ordering is generally a good thing for your revenue. But not only that! It also represents a veritable selling point, one that you must emphasize to your customers who habitually order by phone:
it means no waiting time, even in case of simultaneous orders;
it gives the customer time to choose, calmly and without any coercion;
it helps eliminate the risk of forgotten items or options;
it gives access to offers that are available exclusively online.
Online ordering also offers another considerable advantage over phone ordering: if you enable the "Pre-ordering" option on your website's back office, you will allow your customers to order 24/7, including outside business hours. Orders can even be placed up to 30 days in advance, which can prove to be very handy for special requests or large orders (for events, catering, etc.)
Use all the means of communication available
To persuade your customers to ditch ordering by phone in favour of online ordering, remember to remind them of the benefits via different channels of communication.
The first solution, entirely free and perfectly straightforward, is to leave a message on your answering machine (or via the waiting message your customers hear when they call) explaining to customers that it is possible – and in their interest to – order directly on your website.
Other possible means of communication:
your website, naturally;
your menus and/or presentation leaflets;
your packaging and bags;
your shop window or storefront;
your promotional flyers, or a dedicated flyer;
personalized t-shirts for your employees;
etc.
Obviously, word-of-mouth is another effective and inexpensive method; also, when your customers call or come to pick up their orders, remember to verbally inform them what they stand to gain from online ordering.
Create exclusive promotions for your website's users
Your customers are consumers like everyone else; pulling their financial strings will generally have the desired effect. You can thus imagine promotions reserved specifically for customers who order online, and which are not available if they order by phone: exclusive offers on dishes ordered online, exclusive loyalty programme benefits for online orders, etc.
To learn more about the possible promotions: 
Online ordering promotions that hit home
Online ordering: Deals available
Lastly, remember to remind your customers that by signing up and ordering directly on your restaurant's website, they can subscribe to newsletters and/or receive special offers by email. That way, they are sure not to miss out on any new offers, limited editions, news… and promotions!
_ _ _ _ _
Want to optimize your online ordering service, develop your site's features or simply get some friendly advice on your digital strategy? Then by all means contact the LivePepper team!