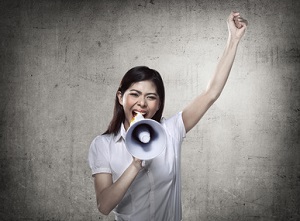 Having successfully created your online ordering site, the next step is to spread the word to as many people as possible within your area, i.e. both established and potential customers.
How and where should you go about promoting your online ordering site? There are a number of possibilities. Read on…
On your corporate website
Home page
Position a message clearly on the home page. For example: "New! Online ordering"; "Try out our online ordering service"; "Order online!" Be sure to include a permanent, clearly visible link (e.g. via an attention-grabbing visual) to your online ordering site. To avoid customers from growing weary of this message (in which case they may no longer even notice it), you are advised to change both its content and the corresponding visual every six months.
On your online menu
If your website includes an online menu, whether static or in downloadable PDF format, link it to your online ordering site. That way, customers who stop by to look at your menu will know that they can also order online. Remember to highlight any such links.
On your blog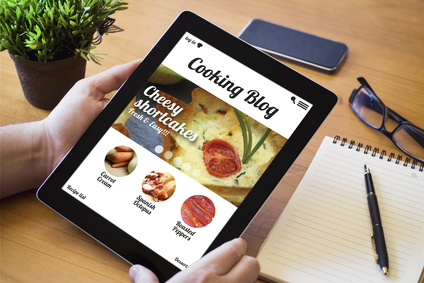 If you keep a blog for your restaurant that links in with your website, be sure to include a post announcing your new online ordering site. And to give your content added value, explain the advantages of online ordering by highlighting all the practical positives for customers. Don't forget to include basic information concerning your restaurant: address, business hours, and a link to your online ordering site. By all means go on to publish other articles, but make sure they include different content (on ordering conditions, new features, etc.) to optimize your referencing. 
On the social networks
Announce your online ordering service on the social networks. This will increase your audience and boost your community. Send out posts, tweets, tags, etc. on the social media platforms on which you are present: Facebook, Twitter, Instagram as well as others such as Foursquare, Yelp, TripAdvisor, etc. Here are a few tips on how to adapt your message to the platform:
On Instagram or Pinterest, for example, supplement your menu with mouth-watering pictures of your dishes, or perhaps your chef hard at work, customers enjoying a dish, or waiters about to serve.
On Facebook, Twitter or Foursquare, announce exclusive offers: a free drink with the first online order, or a 10% discount for orders between 4 pm and 6 pm.

Launch competitions with your Facebook fans on the subject of online ordering. This is an excellent way to get your fans involved and to promote your site.
E-mailing campaign
Inform your customers of your new online ordering site via an e-mailing campaign or in a newsletter article if you publish one. Your message should be short and concise. It could include a reminder of how practical online ordering can be, or a special offer for the first order placed, etc. E-mail marketing is also a useful tool for maintaining relations with your customers and securing their loyalty. Once a month, or thereabouts, announce your latest special offers or new products with a link to your online ordering site. But don't overdo it.
SMS campaign
While sending out texts may prove to be highly effective, use this method sparingly. Statistics show that more than 90% of texts relating to restaurants are viewed within three minutes after sending, whereas for e-mails, this rate drops to a mere 23%.
Direct marketing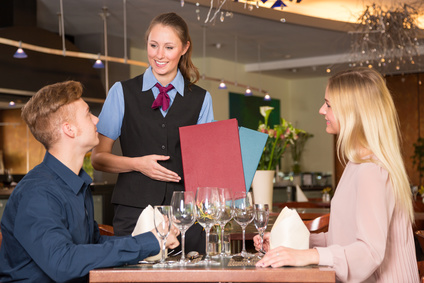 In addition to web tools, you can also directly inform your customers of your new online ordering service via direct marketing.
Announce this service on your restaurant's blackboard, next to the menu, or include it on your business card.
Put a poster up in your restaurant window to announce that customers can order online. That way, passers-by and people who live or work in your area will be aware of it.
Hand out flyers announcing this service to your customers both inside your restaurant, and in nearby shops and offices. The flyer should include your establishment's business hours, postal address, phone number, website address, online ordering site address, delivery options, and so on.
Pass on the word around you. Anyone interested will most likely do the same.