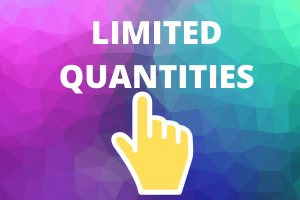 Do you work with fresh products or with very limited stock? LivePepper has developed a solution that lets you limit the quantities of items sold on your restaurant's online ordering site via your back office. Thanks to these "quantity tags", the product is no longer visible once all the items in stock have been ordered.
Basic principle: limit the quantity of items sold online
To meet the needs of its customers, LivePepper has devised a quantities management solution to pre-determine the number of items available on the restaurant's online ordering site. This tool is particularly suitable for products for which stocks are limited:
dishes of the day;
fresh products;
etc.
These "quantity tags" do not replace the features typically available with POS solutions for establishing a complete, real-time inventory. However, they let you set an available limit on certain items, without having to constantly intervene in your back office.
How do these quantity tags work?
The quantity tags are determined in advance, as illustrated in the example below where they are outlined in pink:
When you click on "Change this list" (outlined in orange), you can associate the items that correspond to this pre-defined quantity.
In this example, we can see all the numbers from 1 to 10, then 20, 30, 40. However other numbers can be used, e.g. 1 to 15. These quantities must be determined in advance with LivePepper sot that we can create the necessary quantity tags in line with your needs.
So, if you assign tag "15" to your dish of the day, this means that 15 of these dishes can be ordered on the same day. As soon as the 15th dish has been ordered, an error message is displayed.
Provided you do not modify the allocated tag, it will be set to 15 again the following day. Obviously, you can manually change the quantity tag on a given product whenever you like, for example from 15 to 20 if you plan to offer more items or have more stock. Note, however, that these tags, i.e. these fixed numbers, are hard-coded, which requires the technical intervention of our teams. Accordingly, if you subsequently decide to define new quantities that were not programmed initially, you will have to pay for their modification.
Is the "quantity tags" feature compatible with your restaurant and your items? Contact the LivePepper team (contact@livepepper.com) to set it up and define the limits you wish to place on your items in line with your stock!