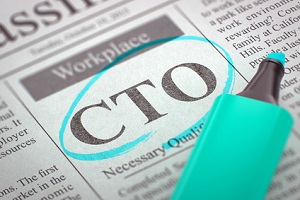 LivePepper is presently recruiting a CTO!
You are a strong team player who sees the big picture and who takes a hands-on approach. Your position will involve studying the existing architecture and overseeing the entire Product Design and Engineering activity over the next years of the company's expected growth trajectory.
About the job
As Chief Technology Officer, your tasks will include:
Directing the company's strategic technical vision and anticipating, planning and acting on shifts in technology.
Ensuring responsibility for the quality and delivery of the software.
Overseeing the product roadmap.
Producing code and managing the close-knit team of development engineers.
Acting as Data Protection Officer and ensuring our customers' security and privacy.
We seek applicants with:
A proven track record of technical leadership in the web industry,
A down-to-earth approach to the technological changes required, taking into account the legacy system and balancing the cost-benefit ratio,
A problem-solving attitude and a great team spirit,
Strong knowledge of back- and front-end technologies; proficiency in Javascript ES5/6, HTML/CSS and Ruby would be a plus,
A Master's degree in computer science (or equivalent),
Very good communication skills in French and English
Please send your application to amonnier@livepepper.com