Details of the offer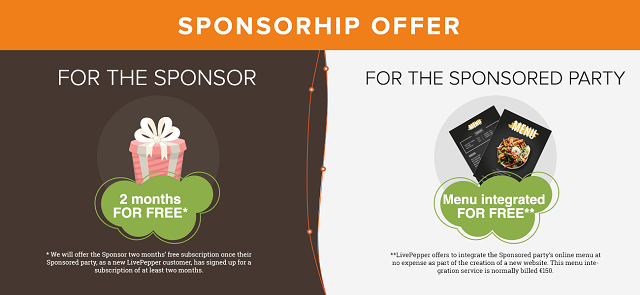 For the Sponsor
2 months' free subscription
We will offer the Sponsor two months' free subscription once their Sponsored party, as a new LivePepper customer, has signed up for a subscription of at least two months.
For the Sponsored party
Integration of their menu for free
LivePepper offers to integrate the Sponsored party's online menu at no expense as part of the creation of a new website. This menu integration service is normally billed €150.
How to proceed
Ask your sponsored party to contact LivePepper on your behalf as the sponsor.
> asmolen@livepepper.com