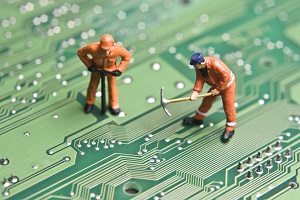 Classic Support is aimed specifically at restaurant owners who are comfortable with their LivePepper back office and who primarily need support. We will give you all the information.
Support for the configuration of your online ordering site
Do you need help adding a product or creating a deal?
Are you confused about how to change your opening hours?
Would you like to add an additional page to your site?
Do you have any doubts or questions about your integration into a cash register software?
Do you have any technical problems ?
With its Classic Support, available from Monday to Friday from 8 a.m. to 5 p.m., LivePepper advises restaurant owners in setting up their online ordering sites. Our team is there to answer your questions and guide you through the main configuration operations.
However, classic support doesn't stop at 5 p.m.! There is always a person on call, however the staff is reduced in the evenings and on weekends. Depending on the urgency of your problem, we will do our best to respond to you as quickly as possible.
Online ordering: LivePepper provides you with support and technical assistance
The main objective of Classic Support, developed by LivePepper, is to accompany you, by showing you the procedure to follow and / or by sending you explanatory tutorials. You take care of the configuration yourself, your contacts at LivePepper will only be intervening, if necessary, on rare occasions (technical bugs, particular difficulties, etc.). You keep control of your site, while benefiting from useful explanations when you need them!
If you find too many difficulties with setting up your restaurant's online ordering site, LivePepper will suggest using its Premium Support. Our team is then fully responsible for configuring the site, adjusting its different sections, but also the most complicated or time-consuming operations, such as entering and updating deals (explicit, automatic or coupon code) or the settings of your standard loyalty program.
Do you need additional information on Classic or Premium Support, your back office or the management of your restaurant's online ordering site? Connect with us for a detailed presentation of our solutions for restaurant owners (contact@livepepper.com).