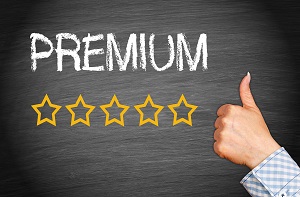 When creating your online ordering site, LivePepper offers you training to explain how to use the back office. Thanks to it, you can set up: your products, your menu, your deals, your loyalty program and all the other sections useful for the overall configuration. If you are short of time or if your IT skills seem limited, then our team can take care of it for you through our Premium Support.
Premium Support for your online ordering site
With Premium Support, the LivePepper team saves you time and guarantees you the correct configuration of the different sections, an update of your content and your menu. With this additional service, you don't have to worry about configuring your restaurant's online ordering site.
What Premium Support includes:
updating your menu (additions, modifications or removal of products, etc.);
entering and updating promotions (explicit deal, automatic deal and / or coupon code);
setting up your loyalty program;
the configuration of your additional features (upselling, referral program, quantity tags, product tags, clickable promotions, etc.)
the settings and modifications of the various sections of your back office (delivery settings, payment settings, referral program, etc.); – the formatting of the photos of your products;
technical and practical advice to optimize your corporate site and improve the visibility of your ordering site, etc.
Please note: the processing time for each request is 2 working days.
With this new service, LivePepper's goal is simple: to have your restaurant's online ordering site perfectly configured, up-to-date and showcased.
The LivePepper's back office, essential tool to manage your online ordering site
Both an online business card or even a communication tool, your restaurant's website can also be a perfect sales booster thanks to online ordering. Two conditions: configure it well for its launch AND update it regularly so that it evolves in line with your news, your deals and all the new products you offer to your customers.
This regular update from your back office requires not only knowledge of the back office, to which LivePepper introduces you with training, but also to have time.
If you run out of it, or if you just prefer to delegate these settings to digital tool specialists, LivePepper can take care of it for you. Entering the menu, configuring different settings of online ordering … Relax: with Premium Support, we take care of everything.
Do you need additional information on Premium Support, your back office and the management of your online ordering site? Your contacts at LivePepper are at your disposal to present you our different solutions for restaurant owners (contact@livepepper.com).