If you like, you can subsequently upgrade to the Custom Design or Bespoke Site service, and let the LivePepper team take care of everything.
What can I customize?
A set model comprising the key components of an Online Ordering website is used. You can:
customize the site's colours, or use an existing theme
deploy a home page with a simple page layout
specify your business hours, address, phone number and Facebook page
download your site's banner and icon
enter your menu
add pictures of your products
configure your business hours and payment methods
Examples of websites that use the Ready-To-Go Design service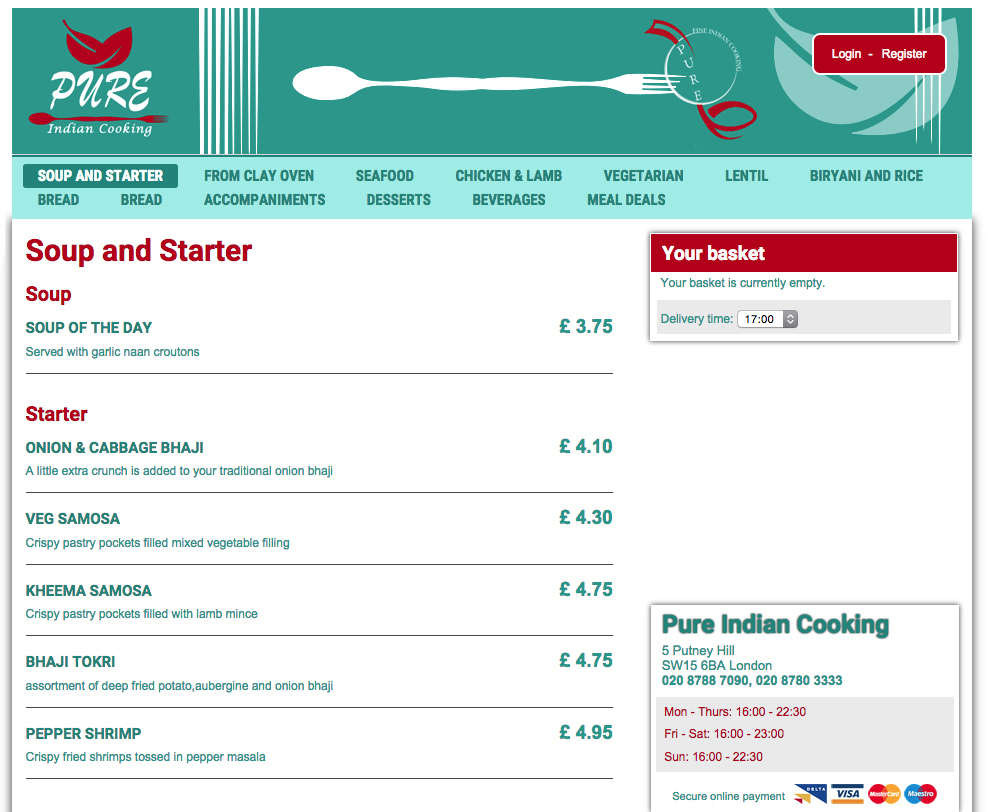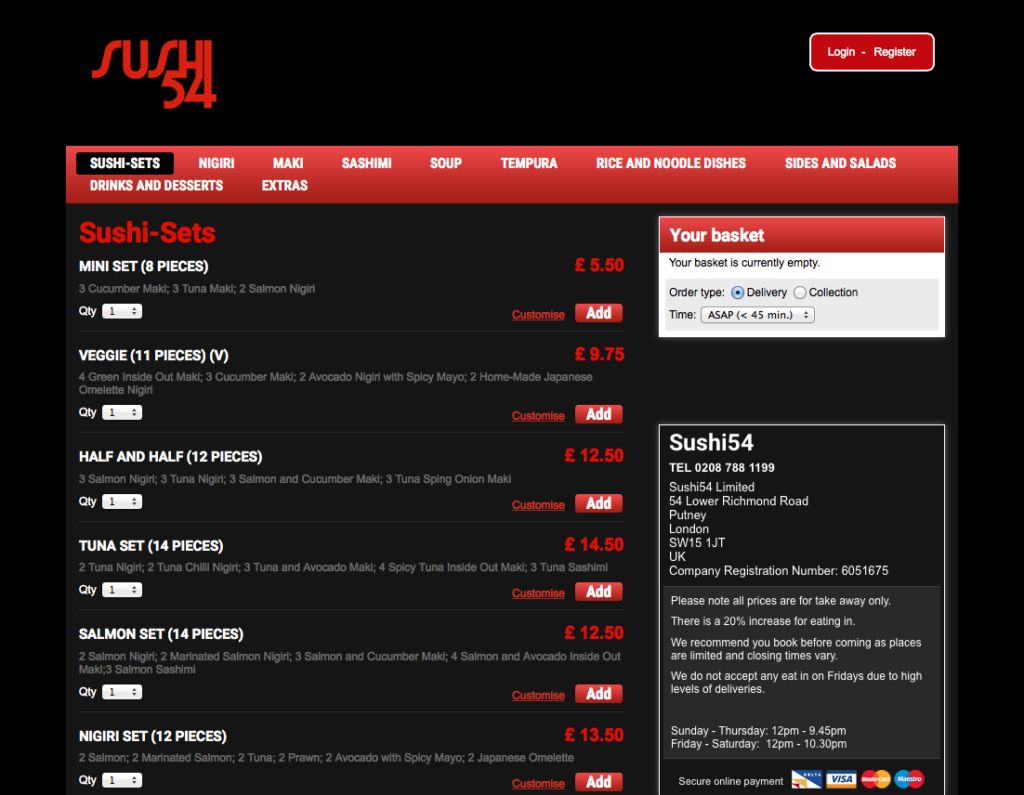 To create your Ready-To-Go website, click on the "Free trial" button at the top right of this page. You can then choose your colour theme, insert your visuals, enter your data and publish your site.
What if I want a more elaborate design?
If you are not quite sure of your creative skills or simply don't have the time, why not choose our Custom Design service, and let one of our professional graphic designers customize your Ready-To-Go design, enter your menu and configure your site for you? Examples of websites using the Custom Design service: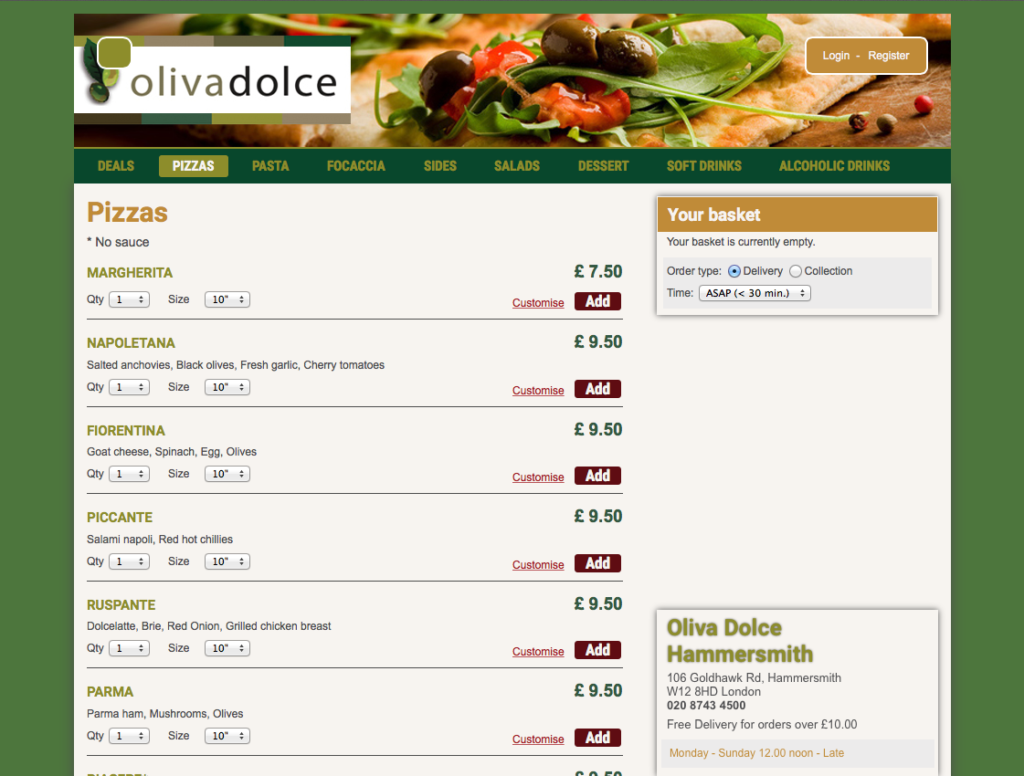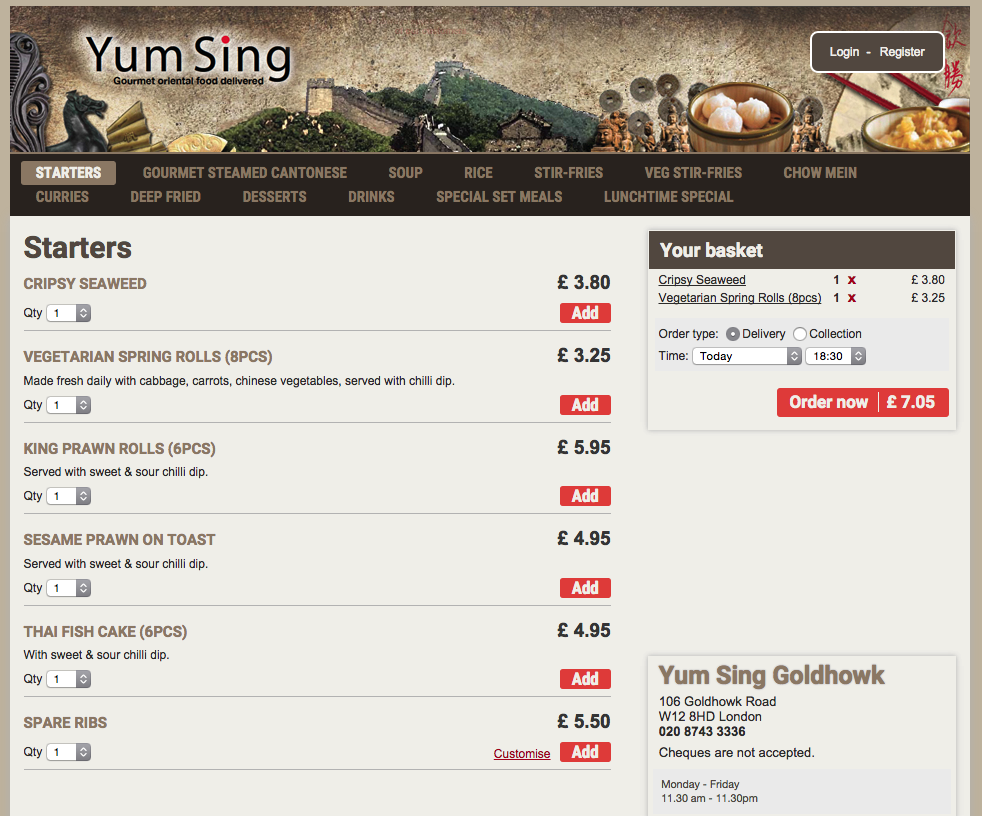 Lastly, if you want to go beyond merely customizing a standard website to create your own unique site, choose our Bespoke Site service. You will find a number of examples of sites using this service in our portfolio.