Integrating Google Maps to check a delivery address
This check on the existence of an address is synchronized with Google Maps. When the customer begins to enter their address, it is automatically completed with Google's mapping data, as in the example below: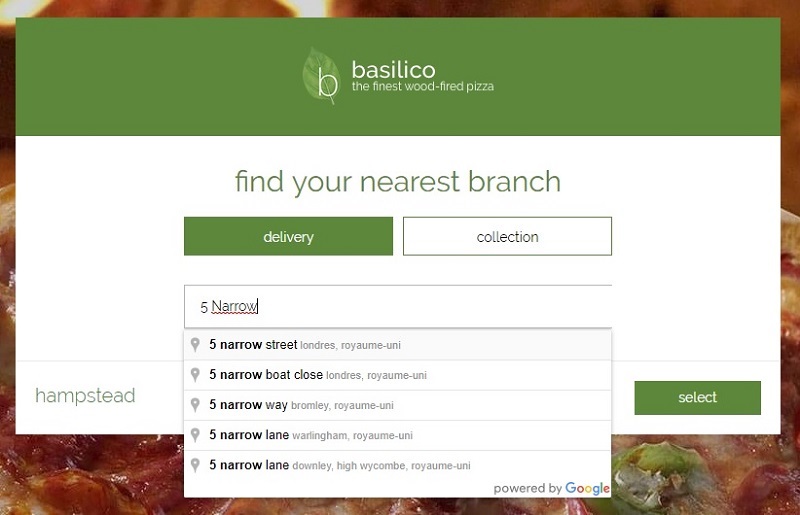 If the address is not included in the delivery area covered by the restaurant, an error message is displayed, prompting the user to check the data entered: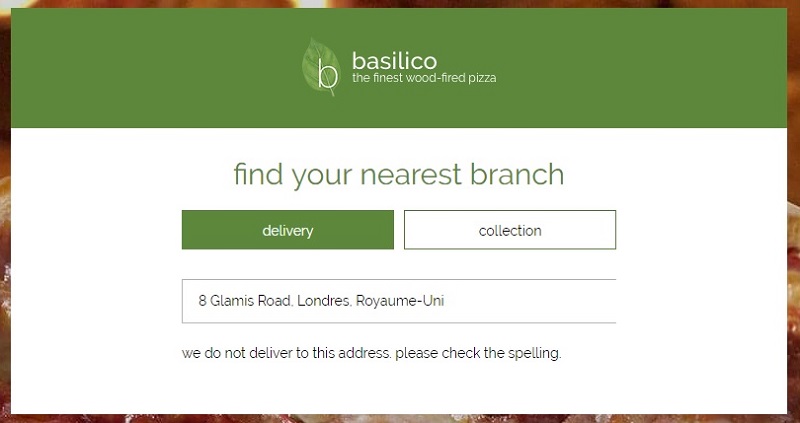 If the address was entered correctly and is indeed included in the restaurant's delivery area, it is validated; the customer is then granted access to the online ordering service. The address pre-entered before placing the order is automatically stored for the "delivery" step, even if the customer is not connected to their account, or if they are a new customer: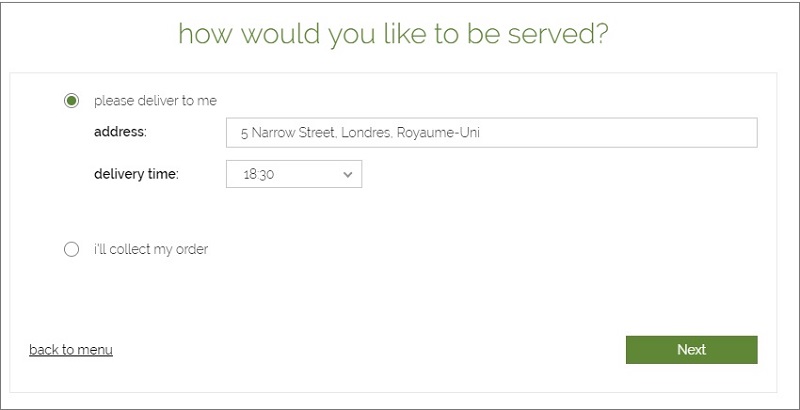 When the customer confirms the information entered, they can specify their exact position by manually moving the marker on the map.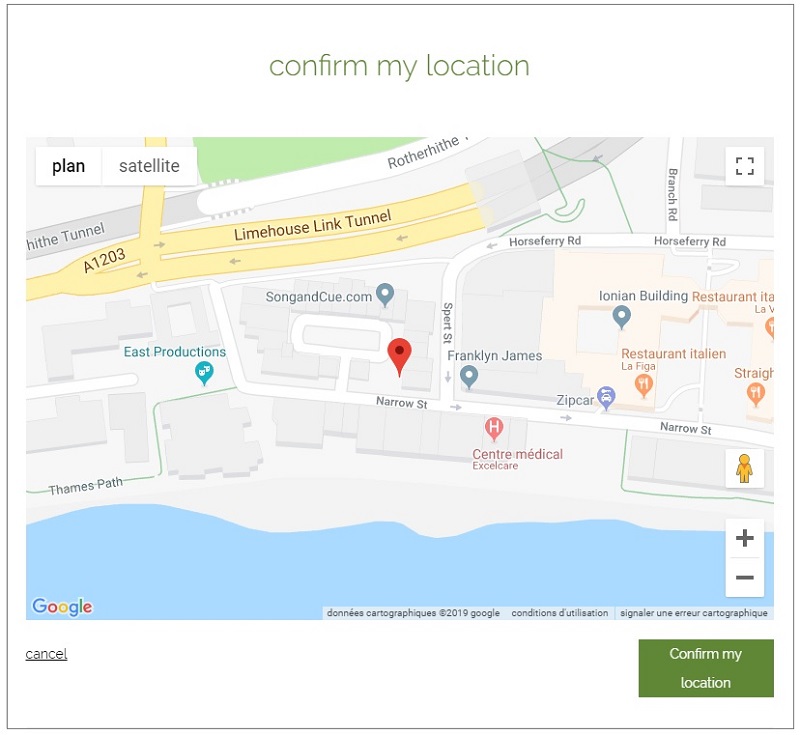 This feature proves to be very practical when the address entered is not listed in Google Maps, e.g. when located on a minor road or cul-de-sac, or more generally in case of any error, which will often quite literally lead delivery people down the wrong path. This avoids the customer from entering an invalid address, which is most useful for the restaurateur and the delivery person!
Integrating Google Maps to determine the delivery areas
With Google Maps, you can also define the delivery areas covered by your restaurant via your site's back office: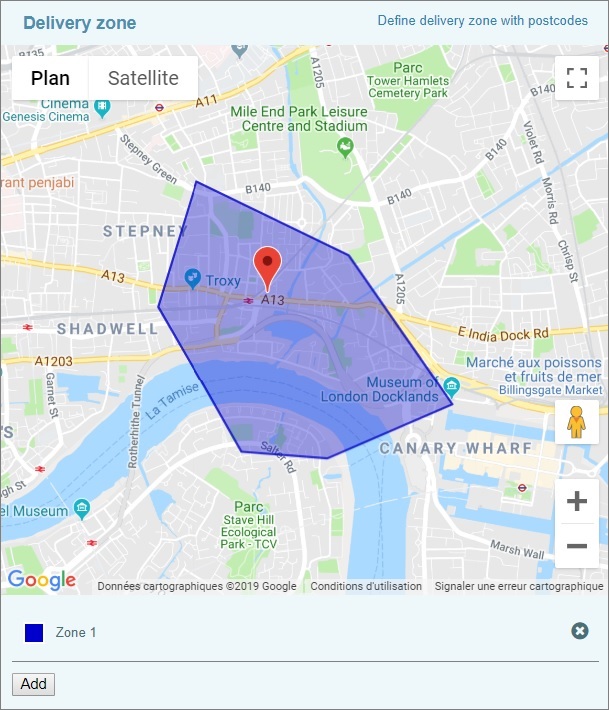 Here, you can move the handles that define the area to "plot" your delivery area to the nearest street: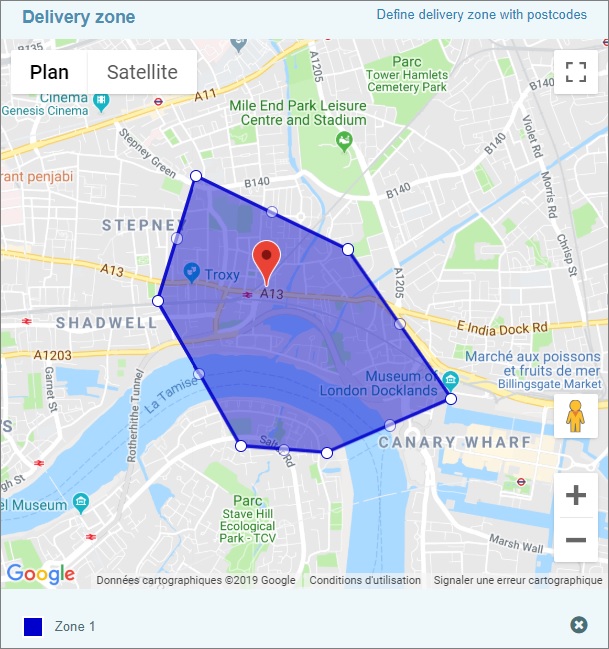 You can also plot several different delivery areas, even if they are not adjacent to one another: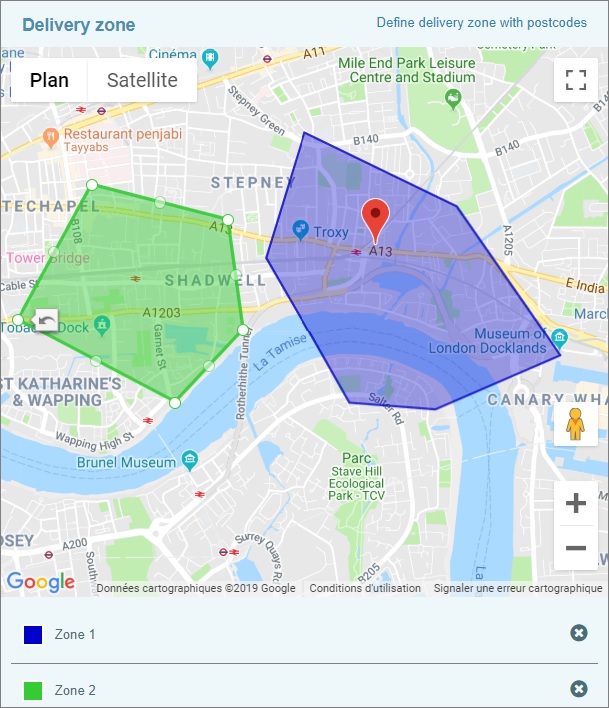 Furthermore, for each delivery area, you can:
indicate a minimum order amount;
specify any delivery charges;
enter a free delivery minimum order amount or cut-off time.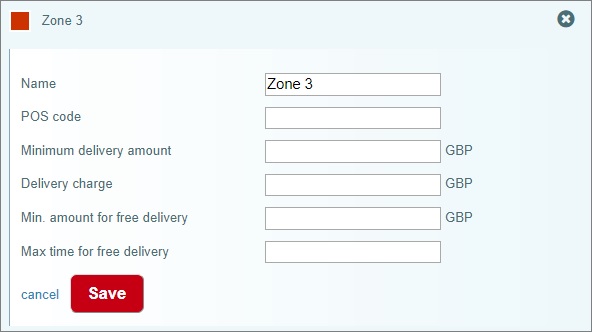 Implementation
This new feature is available to all LivePepper customers, whether your site is standard or bespoke.
It is set up via the Google Cloud Platform interface with LivePepper's support. You will need to provide your Google account credentials and your bank details.
Price: Google offers a discount of $200 if you use Google Maps on your online ordering site. This represents the approximate equivalent of 10,000 semi-automatic data entry sessions per month. In other words, 10,000 delivery addresses entered by your customers in your site's search bar – every month.
So, unless you own a large chain of restaurants, this service doesn't cost a penny.
Learn more about the prices
By all means contact the LivePepper team to find out more: asmolen@livepepper.com