Advanced SEO, accessible on all types of sites
Now available from LivePepper, this feature can be enabled on all sites, standard or bespoke. It allows you to optimize your online ordering website's SEO, in addition to Basic SEO to which you already have access via your back office. At present, the basic version of this tool lets you fill in the following three fields:
The "Site title", i.e. the title under which your site appears in the search results. This is the name of your restaurant followed by a precise description of up to 10 words, which must be selected carefully;
The "META description": a few lines (usually 1 to 3), below the site title, to give a concise but exhaustive description of your activity;
The "META keywords": this is where you add keywords for the entire page. These META keywords are important too as they help search engines to understand the URL's keyword.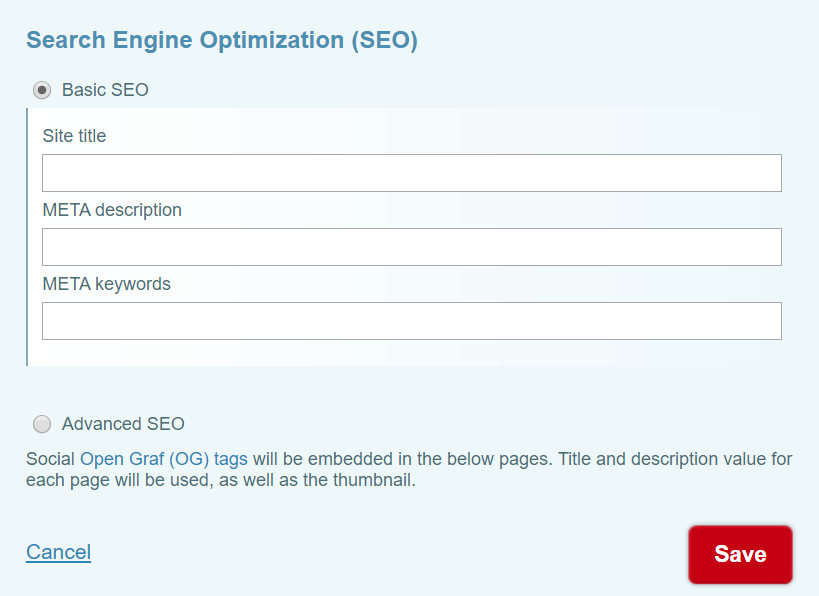 These 3 fields are the same for all the site's pages, without distinction, i.e. a title, a description and identical keywords. Advanced SEO effectively does away with this restriction.
Advanced SEO: more precise referencing of your site
LivePepper now provides access to "Advanced SEO" to go even further with your search engine optimization strategy. Available as an optional extra, this feature lets you specify a more precise, more detailed description of your restaurant's website for even better SEO.
With Advanced SEO, you can fill in these fields differently from one page to the next to reflect each one's content, thereby multiplying your referencing opportunities. For each page, you can enter:
the site's name;
its META description;
and also the "Social OG image" (Open Graph), used to optimize the content of a page for easier integration on the main social media platforms.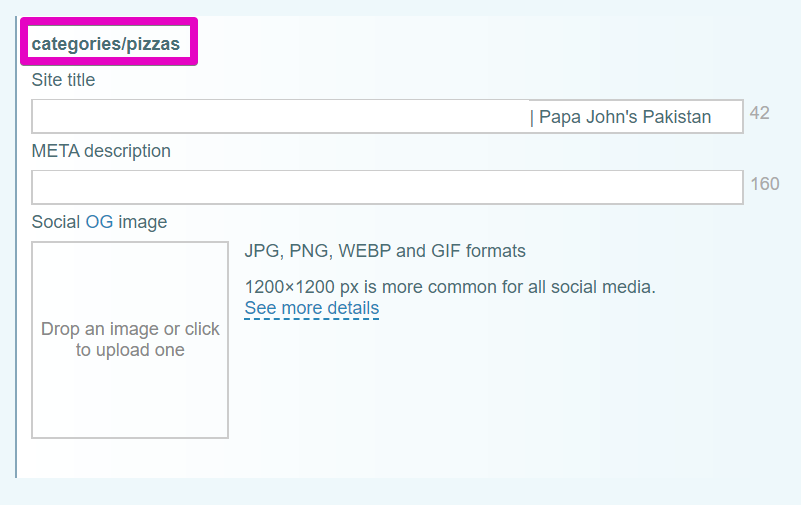 Here, the advantage is being able to manage your SEO page by page, in accordance with the way Google works and its technical requirements. With Advanced SEO, there are as many blocks of text as there are pages: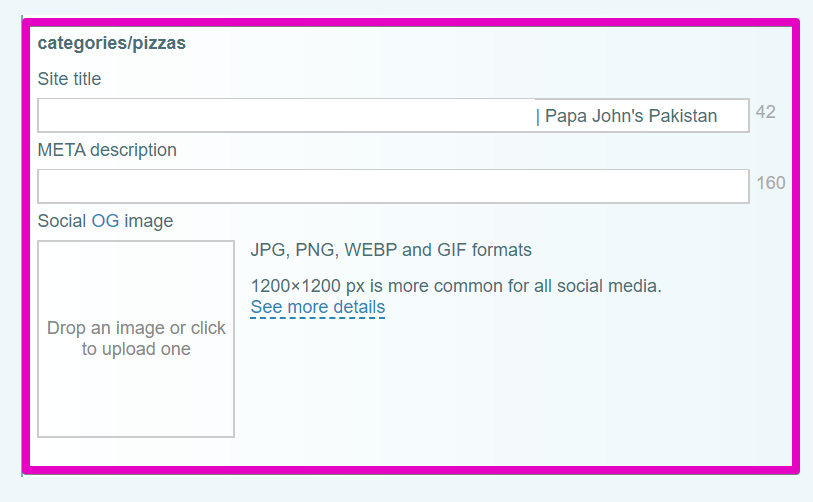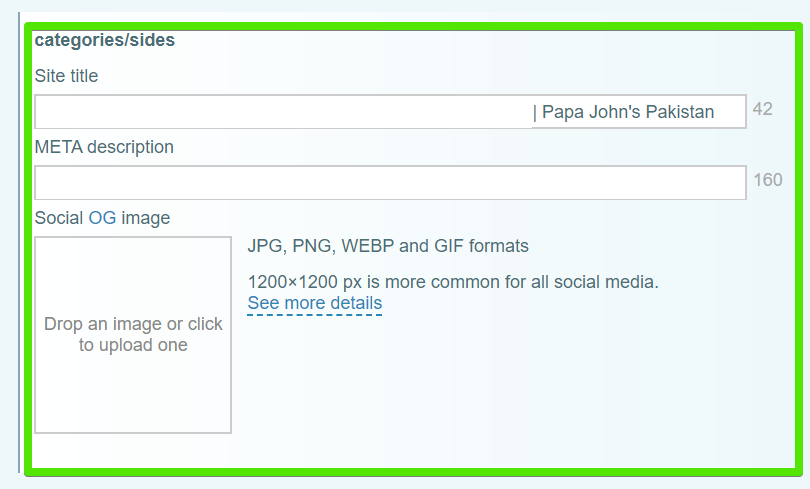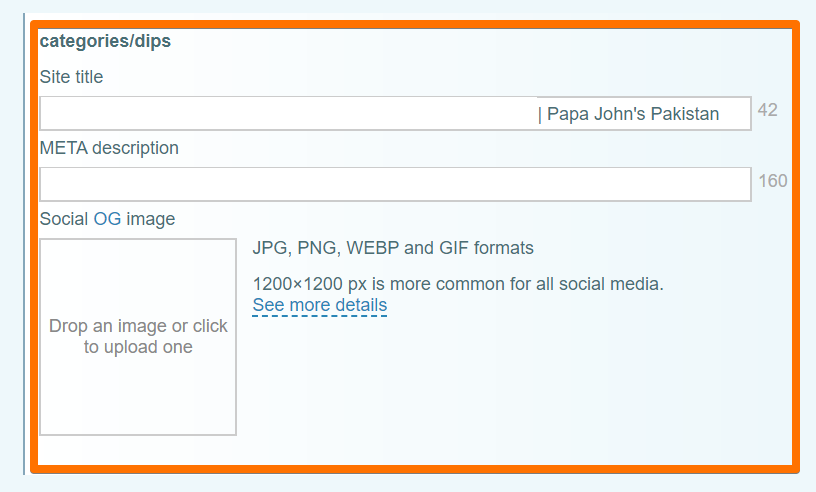 Upgrade to Advanced SEO with LivePepper: two packages
LivePepper offers Advanced SEO to all its customers as an optional extra. Restaurateurs who wish to use it to improve their online presence and better highlight their site's content have two options:
Basic package: LivePepper provides you with access to this feature, but it's up to you to fill in the fields;
Complete package: LivePepper provides you with access to this feature and takes care of filling in the various fields for you.
Don't delay! Improve your restaurant's SEO and enhance your online presence now! The LivePepper team is at hand to provide you with further insight into Advanced SEO and assist you with its implementation.