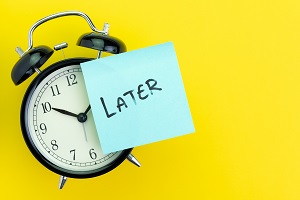 By seeking the opinions of your customers after they order online, you can tailor your offer to better meet their needs. Via the automated action, LivePepper lets you send them a message (or ask for their opinion via a satisfaction survey) after placing their order to find out more about their experience with your brand. 
What exactly is the "automated action"?
The automated action brought to you by LivePepper consists in sending a message to your customers after they place an order on your restaurant's online ordering site to find out their opinion of their experience. This message can be either:
a personalized e-mail, or
an SMS text.
The message contains a feedback request via which the recipient can evaluate their experience. Obviously, you can choose the nature of the questions asked and how they are formulated: "What did you like best?", "How would you rate your experience?", etc.
Gauging the satisfaction of your customers after they order online
Besides the actual content of the questions, you can also choose when to send your message. For example, you can send it immediately after they order, or several hours later. Bear in mind, however, that it's best not to wait too long: the sooner you send it, the fresher the customer's recollection of their purchasing experience.
Once you have drafted your introductory message, you must generate the questionnaire intended for your customers. For this purpose, you can choose between different online solutions presented in a previous article. Most of the available solutions offer a free, basic plan alongside more comprehensive paid-for plans.
Depending on the feedback received, you can subsequently adapt your offer to better meet the needs of your online ordering site's users. This might entail improving your delivery times if they are considered too long, simplifying your prices if they are considered too complex, setting up a more attractive loyalty programme, changing the composition of a menu or dish, etc.
Recently, LivePepper also introduced a marketing support service, where it takes care of setting up and managing your satisfaction survey (as an optional extra).
Want to know what your customers think of your service? Contact LivePepper to find out more about the "automated action" feature and include it in your online ordering site!