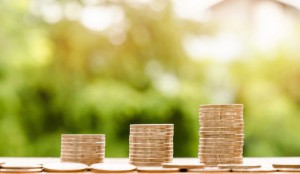 With today's plethora of payment methods, it is important that you leave your customers with plenty of choice when ordering online. Providing customers with a straightforward payment process will enhance their experience and avoid abandoned baskets.
Here we look at the payment solutions available for your LivePepper online ordering site. In the LivePepper back office, you can set up the payment methods you wish to provide on your online ordering site.
There are two main payment categories:
payment upon handover, whether it be via delivery or takeaway;
online payment.
Payment upon handover
You can give customers a number of payment options when their order is handed over:
cash (all merchants have a duty to accept cash, along with a second payment method);
cheque;
paper meal voucher;
credit card. When the order is handed over to the customer, he or she pays you by credit card either directly over the counter, or, for a delivery, via a mobile electronic payment terminal which must be carried by the delivery person).
Online payment
PayPal
PayPal is a dedicated online payment solution. To provide a (secure) PayPal payment facility, you must set up a payment gateway with PayPal, however this option can prove costly due to high commission levels.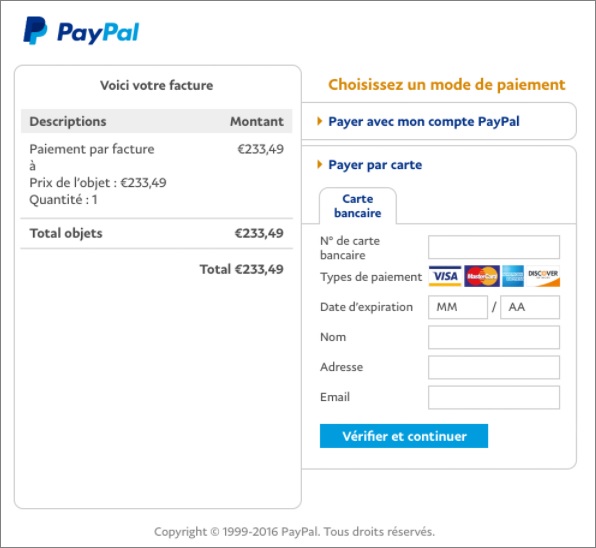 You can set up this facility on your own via the LivePepper back office. There are no setup costs.
Classic online payment via your business bank account
To set up an online payment facility on your online ordering site, you can choose the banking payment gateway provided by your business's bank.  When the customer clicks "Pay" on your site, a new window opens. The customer is then redirected to your bank's platform to enter his or her banking details. Example with the WorldPay platform below.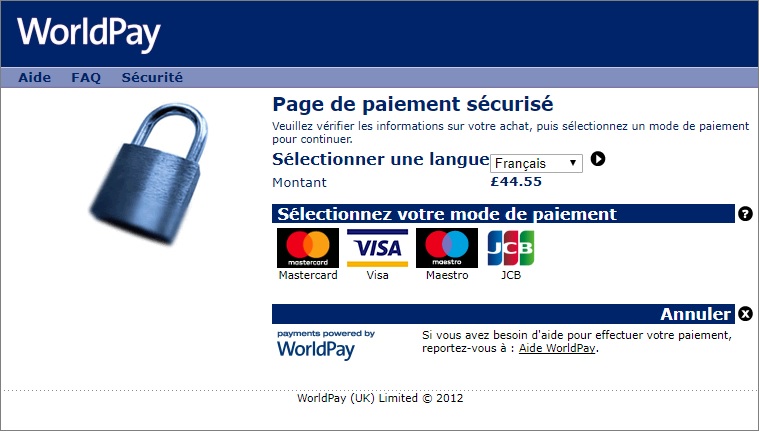 Note that some of these classic banking platforms are not responsive (i.e. not optimised for mobile devices), which can be a hindrance to customers who place orders via tabet or smartphone. Setup cost: €300 per bank account connected to your online ordering site.
One-click payment
This option allows customers to enter their banking details directly on your site, without ever leaving the site, and to save these details beforehand on a secure server (mandatory for this payment method). A number of service providers offer this solution. Learn more about one-click payment. Setup cost: €400 for the first account, then €150 per additional account.
Customer credit
This feature allows your customers to deposit money to a dedicated account via their credit card. This account can then be used to pay for their purchases on your site. You can set up incentives, e.g. an automatic 10% bonus for any deposit of more than €50. The money deposited by customers is immediately available in full on your bank account. Customer accounts can also be credited manually via the back office. Thus, for example, you can invite your customers to credit their meal vouchers for use on your site. Setup cost: contact us.
Payment via monthly bill
You can also invite your customers to establish a bill which will be sent to your accounts at the end of each month. This option works well with companies; it allows them to pay for all orders placed over the month in one go. Setup cost: contact us.
3. Configuring the payment methods in LivePepper
The online payment facility must be set up by LivePepper. However, you can configure which payment methods to use when the order is handed over to the customer on your own via the back office.
Go to your LivePepper back office.
In the menu on the left, click Configuration > Payment settings.
You can then add an online payment facility or a payment upon handover facility.
To add an online payment facility, please contact us directly to help you with the configuration.
To add a payment upon handover facility, click New method, then Save.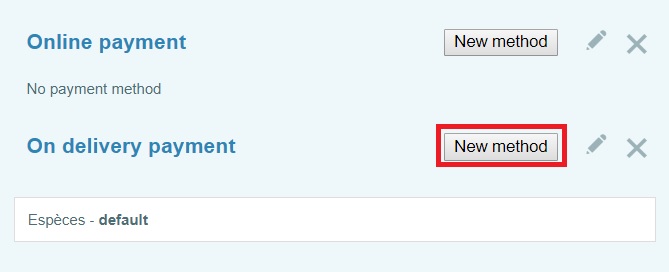 Cash is considered as the default payment method if you do not configure a method.  nbsp;