The English are online !
36 million Brits are online every day. In other words, they can't go with the Internet for more than a few hours, whether at home, at work or even on holiday. In the fast food industry, online ordering is simply becoming unavoidable, whether for takeaways or deliveries. This is because lots of consumers now prefer to place their orders directly online: it's practical, and fast.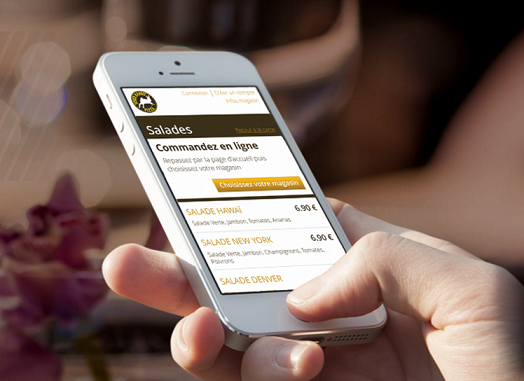 6 advantages of online ordering
1. It strengthens your online presence
Online ordering helps attract new connected customers. If your online ordering site is responsive, your customers can even find you and place orders using their smartphone or tablet.
2. It improves productivity
Customers can place orders for delivery or to take away directly on your site. This means huge savings in terms of time and efficiency, which is especially important during peak periods.
3. In increases the average basket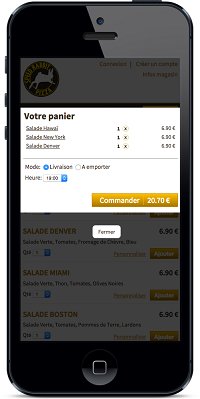 With certain online ordering sites, such as those offered by LivePepper, you can implement an upselling mechanism, where the site automatically suggests supplementary products throughout the order.
4. It does away with ordering errors
Customers place their orders themselves. Before confirming, a summary lets them check their order. This effectively does away with errors. The only mistakes possible are those of the customer!
5. It helps to step up promotions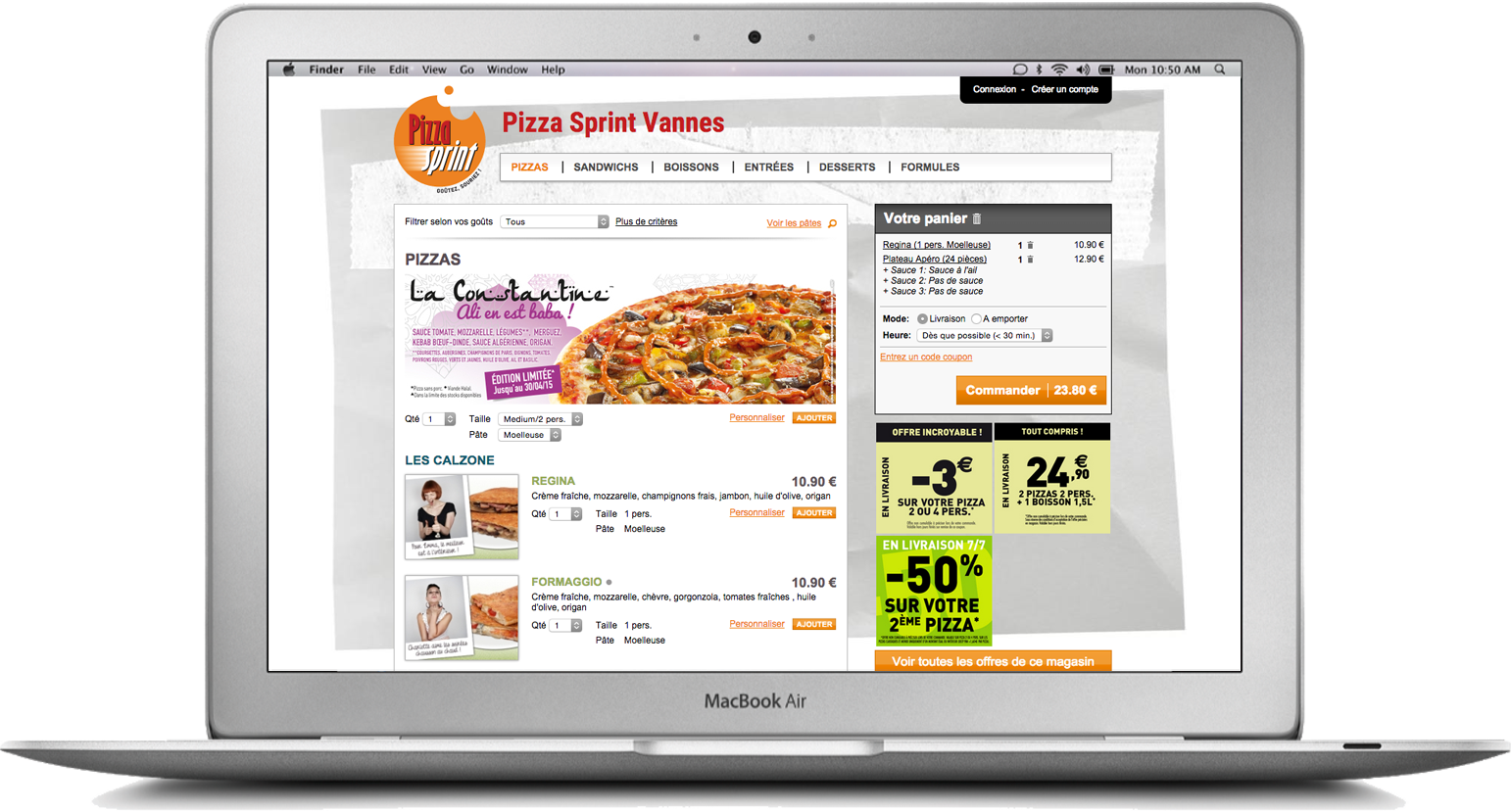 Any offers you create, even if unplanned or spur-of-the-moment, are visible on the online ordering site. On sites such as those designed by LivePepper, offers are automatically proposed to customers when they come to place their order.
6. It better targets your marketing
Online ordering allows you to better know your customers and their preferences. Your customers' contact details and buying behaviour are stored in your database, which means you can better target your marketing actions.
Simple ideas to promote your online ordering site
Once your site is online, you must set about promoting it to encourage your present and future customers to use it.
1. Publicize the introduction of this new service.
Present your website address in your restaurant's shop window, on your menus, bills or business cards.
On your restaurant's corporate website, highlight the fact that customers can now place their orders online.
On the social networks, if you have a Facebook page or an Instagram account, make sure you regularly post messages to promote this service and remind customers that it exists.
On portals such as TripAdvisor or Yelp, indicate your restaurant's ordering, delivery and payment options, and add a link to your online ordering site.
2. Make exclusive offers reserved to orders placed online.
For example: "10% discount for all orders placed online". The aim of these offers is to encourage your customers to adopt this new service. And remember to announce these offers: in the restaurant itself, on your website, on the social networks or on your voicemail.
3. Go about it in the right way!
Lavish attention on your online menu; make sure to include mouthwatering descriptions and attractive pictures.
Choose a modern, pleasant design.
Offer a range of payment options: online payment by credit card, by cash on delivery, by cheque or, if applicable, by luncheon vouchers.
Ask your customers for their opinion. Some online ordering sites invite new customers to complete a customer satisfaction survey.
Try out online ordering for yourself with LivePepper's free 30-day trial. View the various features available here.