The importance of your restaurant's "About" page
By adding this page to your navigation menu (it must be accessible right from the home page), you will improve your digital presence on a number of levels:
The information contained in this page will support your local referencing (SEO) effort, such as the restaurant's address and contact details, business hours, or keywords and expressions inserted in the page's content.
If well designed, this page will improve your visitors' experience and consolidate your brand image. In fact, this is the ideal place for telling your story and sharing your values (storytelling). That way, first-time visitors can find out all about your restaurant, and loyal customers can kind find out more. Why should they come to your establishment in the first place and, if they do, why should they come back?
Your "About" page reflects your style and status, and what you have to say about your owners, kitchen staff or team.
All-important information to include in your "About" page
You can call this page "About" or something else if you prefer (e.g. "Our story", "Who we are", etc.), just so long as visitors immediate recognize that this is where you are presenting your restaurant.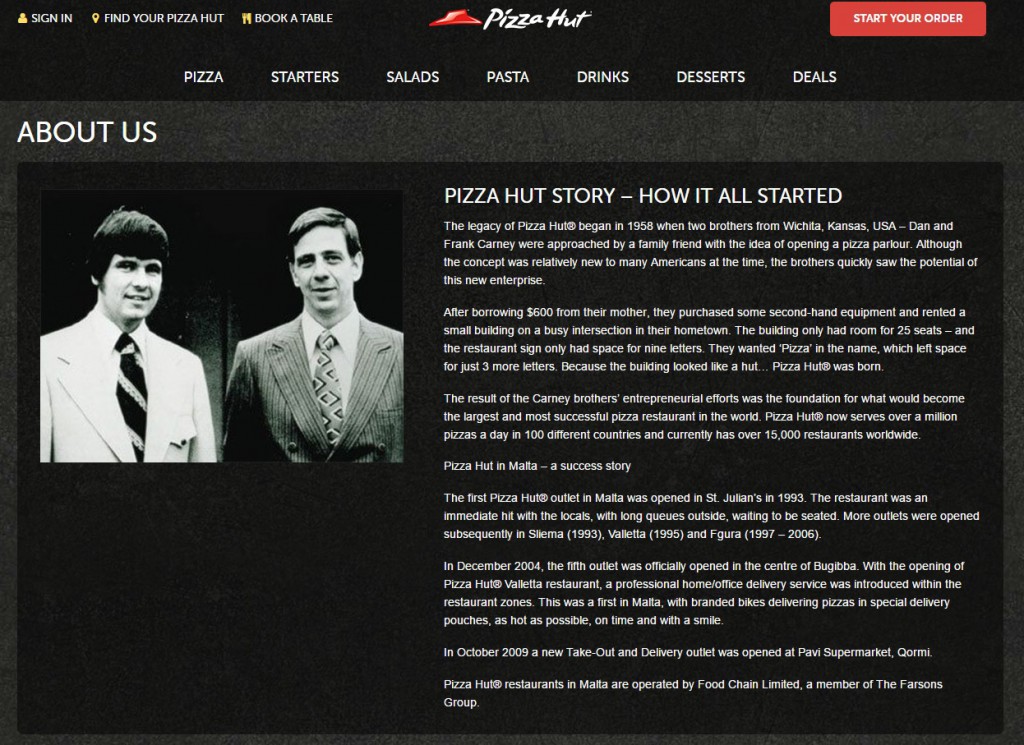 This page can contain:
a few lines about your story,
your beliefs and commitments or your vision of how food should be prepared and served,
a presentation of your restaurant's key people,
some pictures if you want to show your setting or visual identity…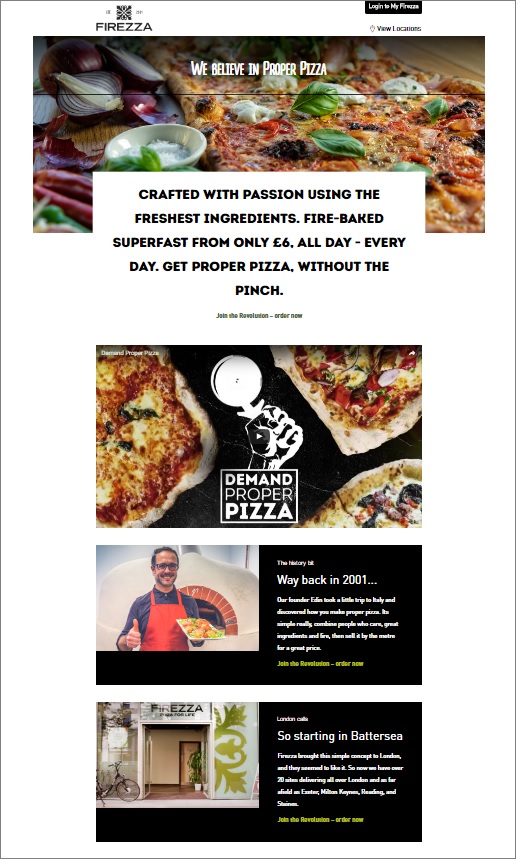 To improve your SEO, be sure to insert a main keyword and some synonyms (or keywords within the same lexical field) in your titles, subtitles and image descriptions. But make sure you use keywords in a natural way: the "About" page is first and foremost intended for visitors! You can also add some internal links to other sections of your online ordering site. If you haven't yet done so for your homepage or contact page, add a Google Map clearly showing your restaurant's name, address and access details. Remember, the information that you publish online must be consistent throughout, whether it be:
on your website,
on Facebook or other social networks.
Having information that is exactly the same from wherever Internet users perform their search will improve your local referencing (SEO).
Practical tips for writing your "About" page
If writing comes naturally to you, by all means draft your "About" page yourself. But remember to re-read your text carefully to check for mistypes and spelling mistakes. However, for the purpose of SEO, or if are not familiar with writing for the Web, it is best to turn to a professional writer who will help you write a suitable and effective page. You will find writers, among others, on sites like Upwork.com, or by running local searches on Google. LivePepper can also provide you with a list of professional writers with whom we are used to working (get in touch with Anastasia for more details: asmolen@livepeppper.com). Our advice: don't forget that you can also include a video presentation with a few lines of text! Here too, make sure that your clip is optimised for SEO purposes. If you have a LivePepper corporate website, remember to set up this video's hosting.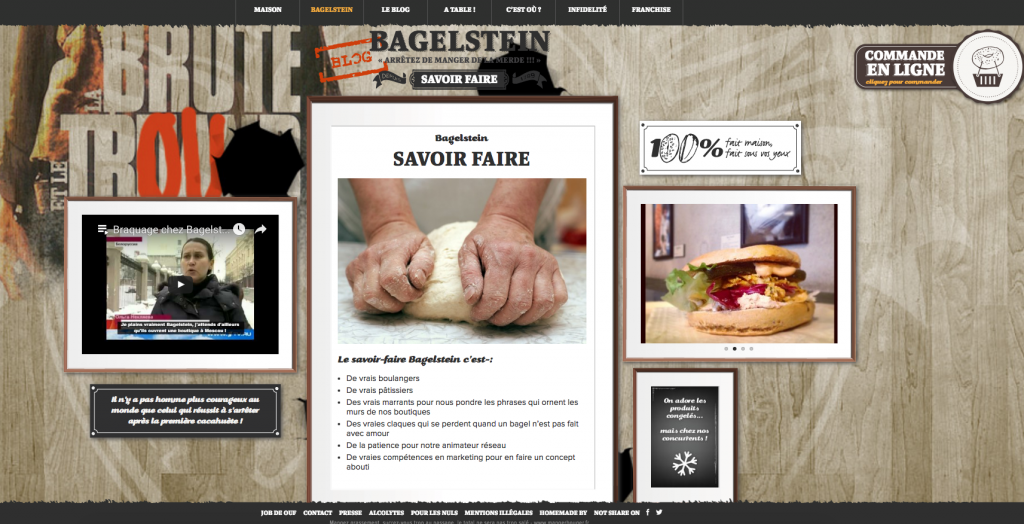 Conclusion: if you have not already done so, go ahead and create your "About" page, and don't forget to keep an eye on your statistics from time to time to see how effective it is!