A referral program: how does it work?
Up to now, online ordering users were ordering on your online ordering site, were proceeding to the online payment, and eagerly awaiting to taste your culinary creations.
It is now possible for them to get the confirmation of their order and get a referral link. If this link is used, your customers will receive a discount on their next purchase: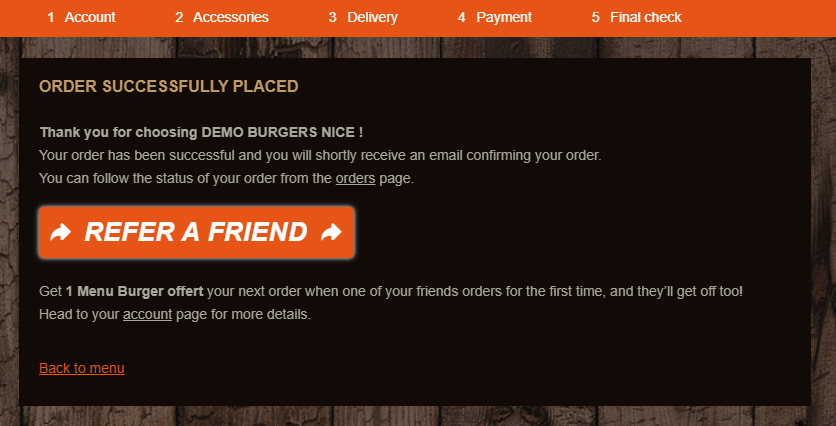 Once their order is registered, the customers are given access to a referral link. They can share it with their friends directly by email.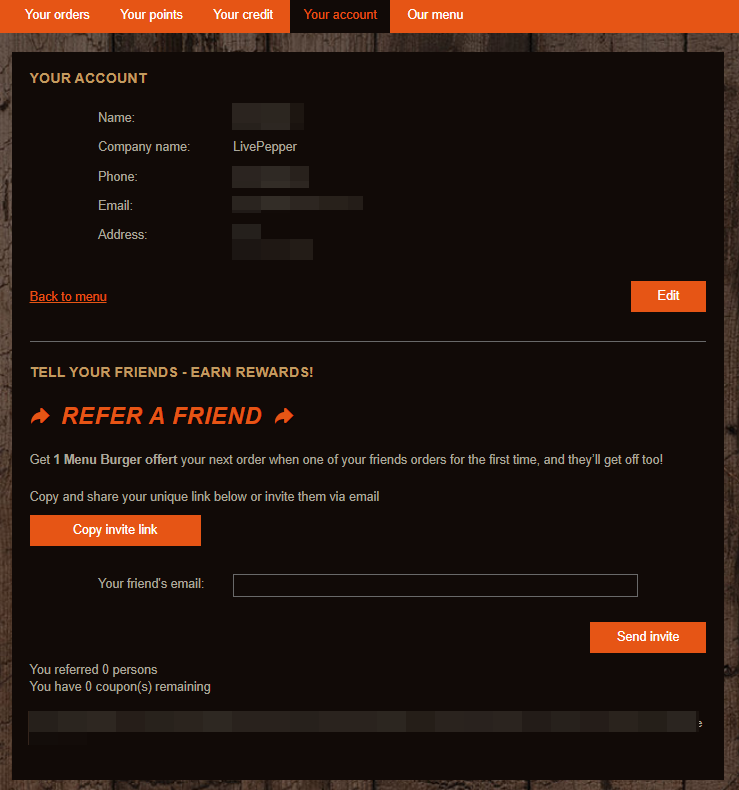 Any new customers who use this link to order can benefit automatically from a discount for their first online order. The referrer also benefits from an offer: he (she) receives by email a promo code to be used with his (her) next order. This is the best solution to encourage your customers to become referrers and their referees to place a first order on your restaurants' online ordering site!
If you wish, you also have the possibility to add the Terms & Conditions of your referral program visible from your client's account.
The benefits of referral program
As you have understood, the purpose of referral program is twofold: the referrers and referees can benefit from the discounts which are always appreciated; for the owners of the restaurants, it is a good way to make themselves known and get new customers. Such a simple and practical referral program is therefore beneficial for everyone!
You define the reward for the referrers and the referees (percentage discount, etc.) and thus controlling your commercial policy;
Your referrers clients can refer an unlimited number of referees, and benefit from many discounts.
The referral link can be easily shared by email.
Less expensive than running a contest, printing flyers or buying advertising space, the referral program offered by LivePepper is a good way to gain visibility on the market. It also allows you to retain your existing customers and encourage them to order on your online ordering site to benefit from the discounts obtained for each referral.
The LivePepper team is at your disposal to present you this feature in detail and assist you in its implementation. Contact us (contact@livepepper.com)!