The SSL certificate not only guarantees a website's security, it is also enhances its SEO on the search engines. Here LivePepper explains why it is essential for you to set up SSL on your website.
Migrating from HTTP to HTTPS with the SSL certificate
You may have already noticed that a website's full address usually starts with the letters "http", i.e. HyperText Transfer Protocol. This is the standard data exchange protocol on the Web. However, on an increasing number of sites, you will now see the letters "https". This is essentially a more secure version of the same protocol (hence the "s" for "secure"). Using this protocol, data communicated by the visitor is encrypted and, therefore, fully confidential. The SSL certificate (Secure Socket Layer) thus migrates your website's security to HTTPS, to better protect data exchanged between the server and the device used by the visitor to connect to your interface.
HTTPS will reassure your online customers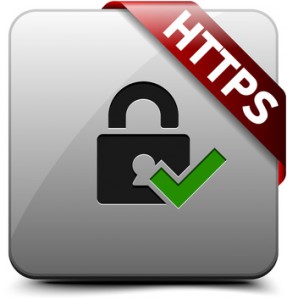 Since it attests to your website's identity, the SSL certificate effectively reassures your visitors, who are now increasingly aware of HTTPS. In your browser's search bar, you will notice that a secure site's URL is preceded by a padlock icon, instantly recognizable by the visitor. If your restaurant's website offers an online sales or ordering facility, this device is absolutely essential. Indeed, one of the primary concerns of Internet users is ensuring that their data or not intercepted or hacked.
A bonus for your website's SEO
HTTPS is not only reserved for sites on which visitors enter their bank details; it is also a key factor in website referencing on search engines. Indeed, since 2014, Google has considered HTTPS as an important factor in the ranking of websites on its engine. Obviously, visibility is not only a matter of concern for online payment sites! While HTTPS only offers advantages, it nevertheless comes at a cost, and implies certain technical constraints. But here's the good news: LivePepper can migrate your site from HTTP to HTTPS for only €4 more each month. Contact us to find out more and optimize your website's security and visibility.