Definition: what is a Kitchen Display System? (or Kitchen Display Screen, or KDS)
TicknCook enables the tracking and display of orders in real time in the kitchen, at the counter and in the dining room. The goal of digitizing tickets using a KDS is to be able to follow the arrival of orders in real time, to be able to manage them more easily in the kitchen, and to have an overview at the counter more quickly and more easily than with paper tickets. KDS are widely used by all major fast food brands, and TicknCook offers an accessible version suitable for all fast food restaurants. A KDS is essential for digital transformation.
TicknCook's features
TicknCook offers you different screens for viewing and tracking orders:
– The kitchen screen
It displays the orders to be carried out within a time limit that you can define. The cook can see all the dishes to be prepared, whether it is a delivery, a click and collect or dine in, but especially if it is late or not. It indicates in real time on the counter screen when the preparation begins and when it finishes.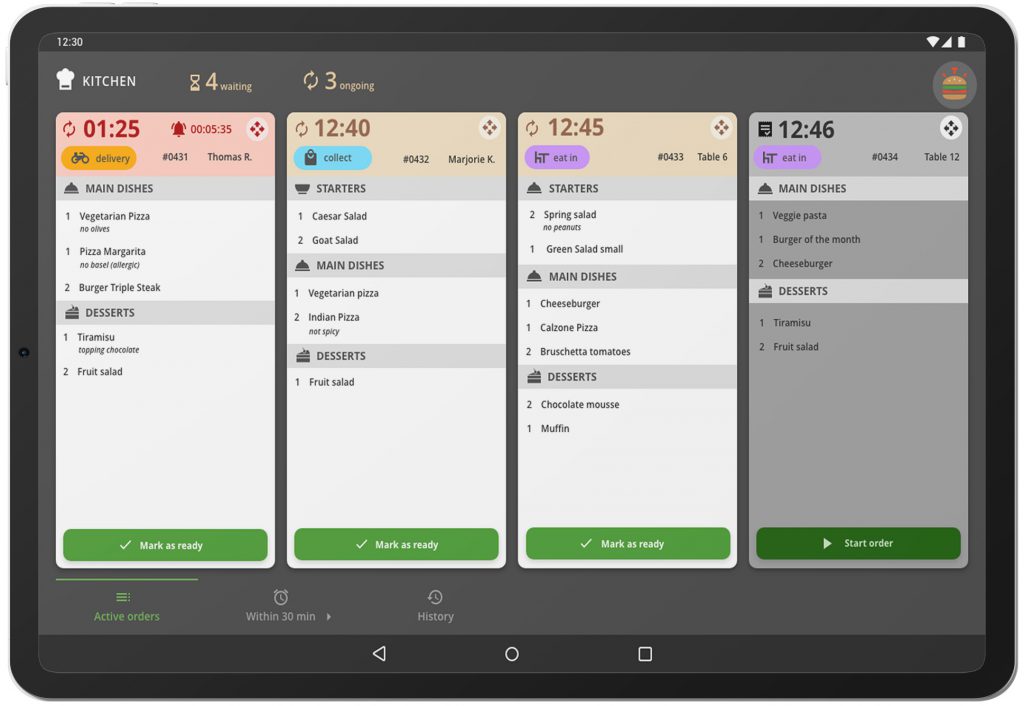 – The counter screen
Directly connected to the kitchen, the counter has a view of all orders in progress with their expected times. It has the ability to filter orders, see history, delays and add drinks and / or desserts.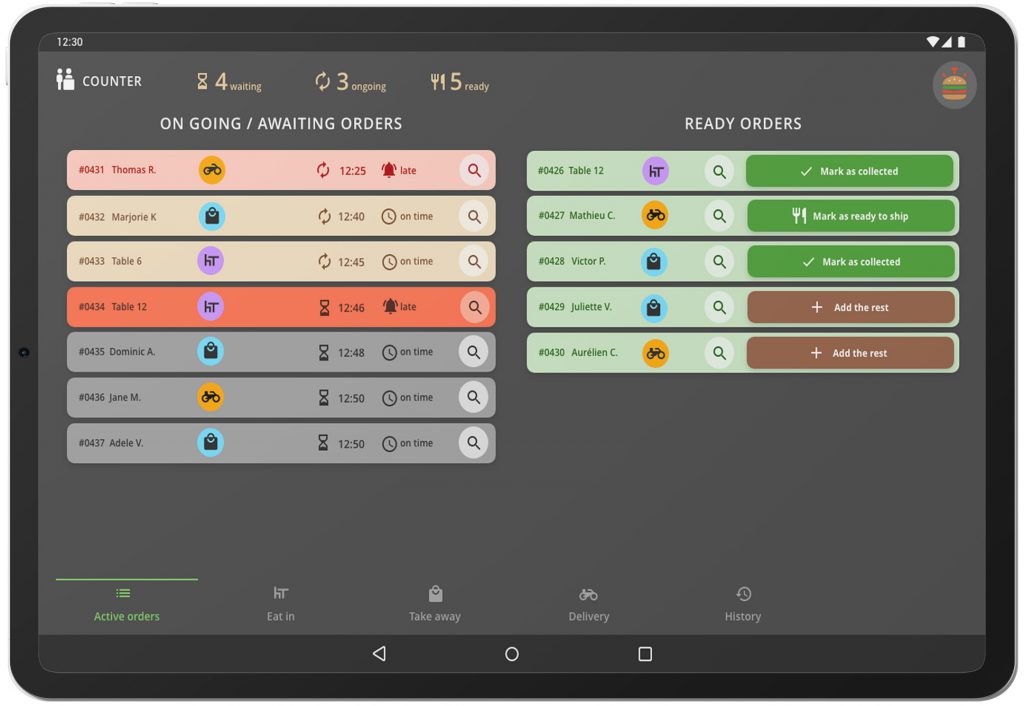 – The delivery screen
Is an order ready for delivery? With the delivery screen, it is easy to see the delivery address and check whether the box/bag contains all the items ordered.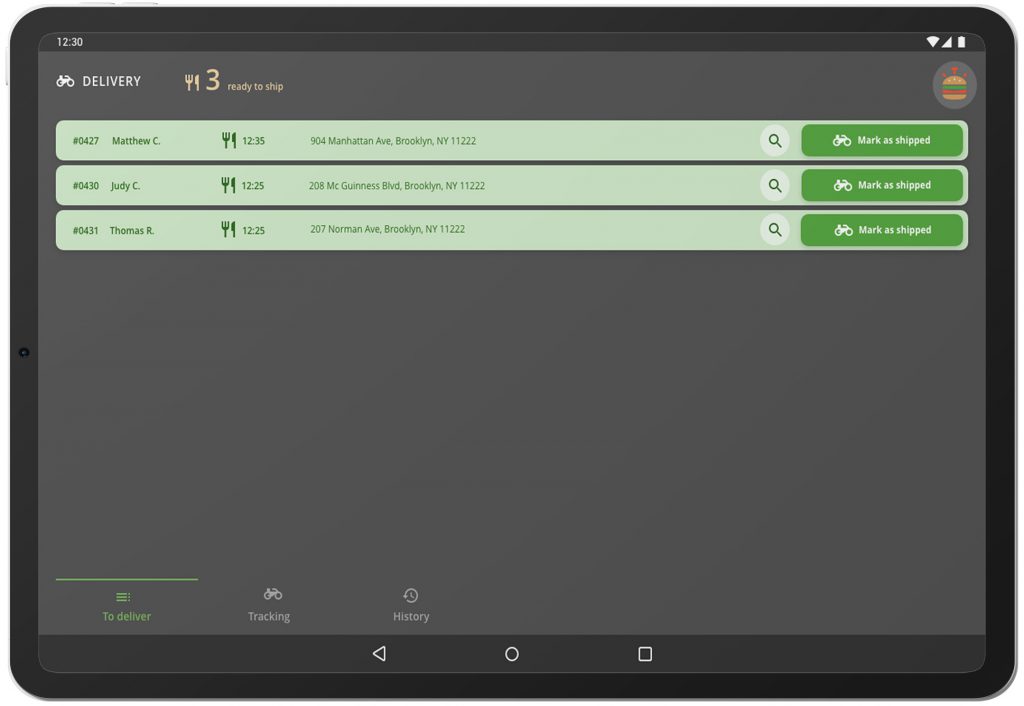 – The waiting line screen
The customer who is waiting for his/her takeout order (or possibly dine in, depending on the settings) is immediately informed of the status of his/her order. He/she knows if it is in progress or finished and can therefore come and collect it at the counter.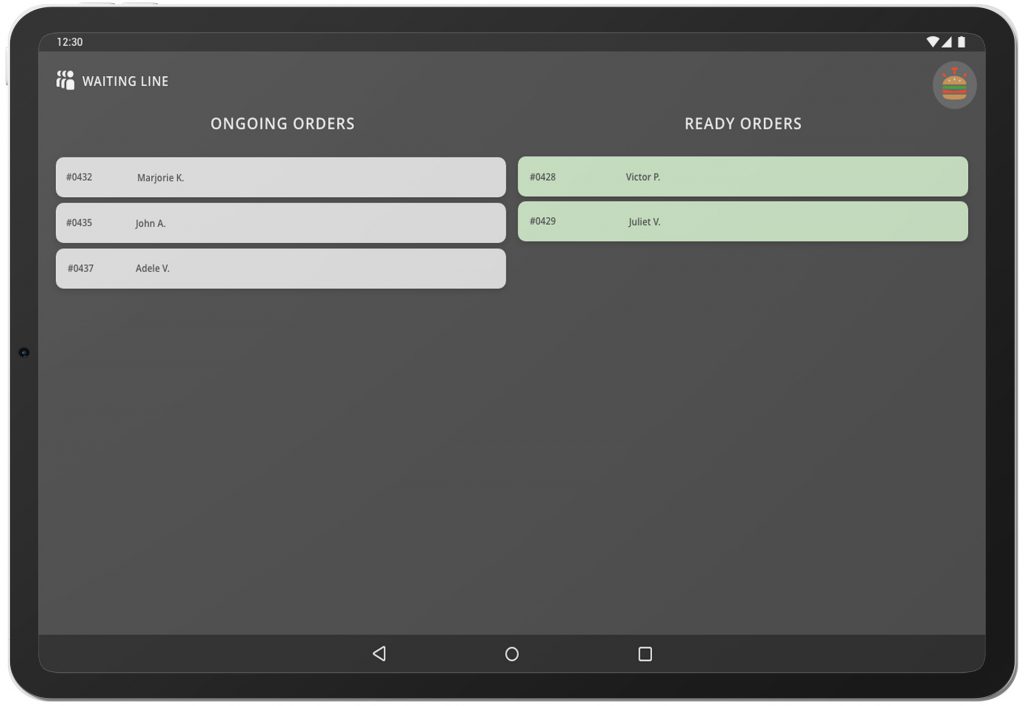 – The statistics screen
With digital comes the possibility to collect data for analysis. Do your customers complain about the delay in their order? Would you like to have statistics for the past month? TicknCook allows you to analyze and find solutions quickly.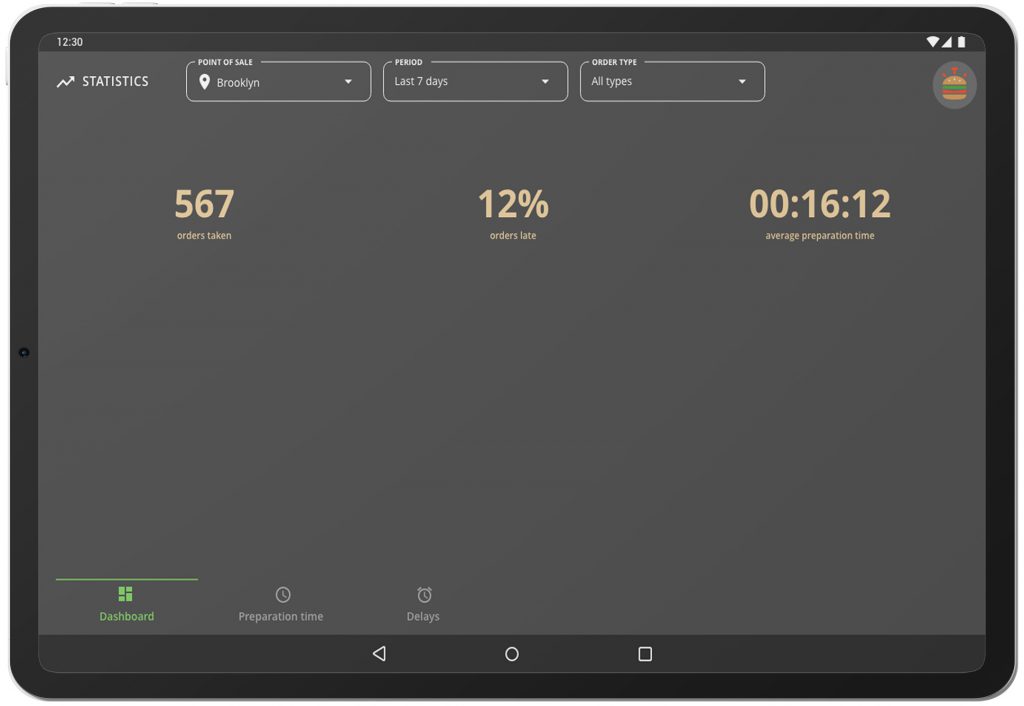 – The demo mode
Would you like to try TicknCook? We offer you a very accessible and free demo mode. This demo mode allows you to simulate orders with a "fake restaurant" and thus learn to use the tool. Create your account to try this demo mode.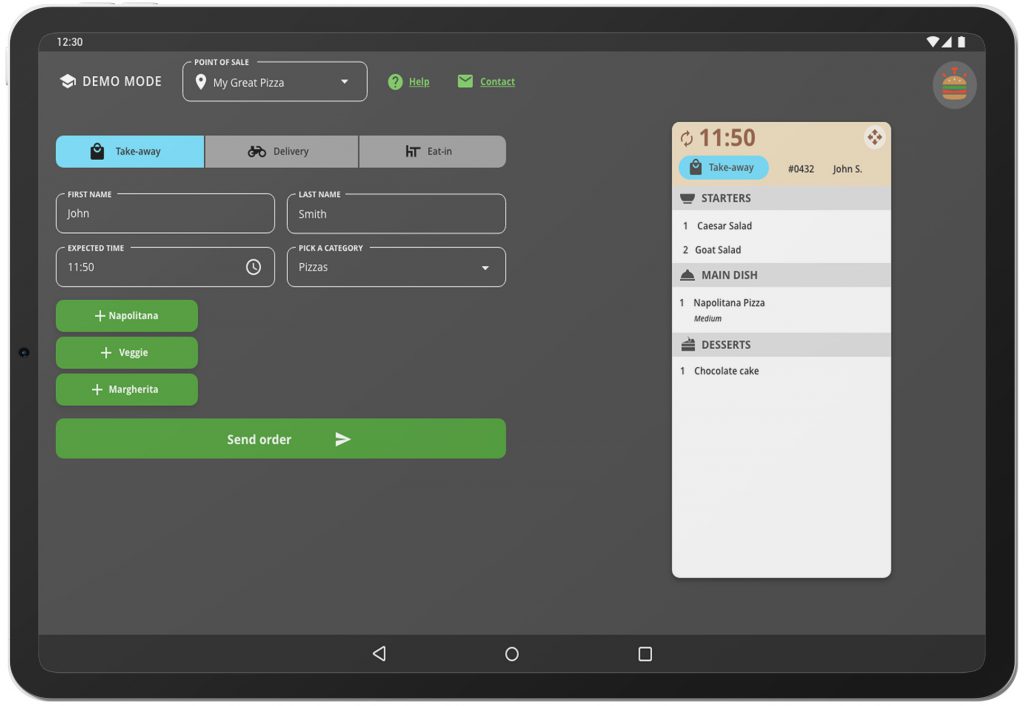 Integration TicknCook with LivePepper
If your LivePepper site is already connected to your cash register software, then you can very easily benefit from all the advantages of TicknCook. The solution is ultra connected, easy to install and to learn. Orders that your customers take on your LivePepper site, appear immediately on your screens in the kitchen, and at the counter.