Tipping delivery drivers is a custom which vary from one country to another. In the USA, people seem to be generous because they tip every time delivery drivers come to their home. Then, in France, for example, this is not as popular as it is in the USA. French people leave not very often any tips. In Scandinavian countries, delivery drivers are not used at all to get any tips.
Why has tipping the driver become so popular?
It compensates the drivers' effort, their speed and to show them your appreciation of the quality of their service. In other words, it can be understood as a way to say "thanks". It's said also that tipping the drivers helps them to increase their basic pay.
Recently, LivePepper has noticed that more and more restaurant owners ask to have the possibility of adding the delivery driver's tip to their online ordering site. To follow actual trends and meet their expectations, we offer this feature.
How to let the customers leave an online tip?
The restaurant owners are not able to place that feature by themselves. It is necessary to contact us at contact@livepepper.com.
The tip can be added directly from the basket, as it is demonstrated in the following examples: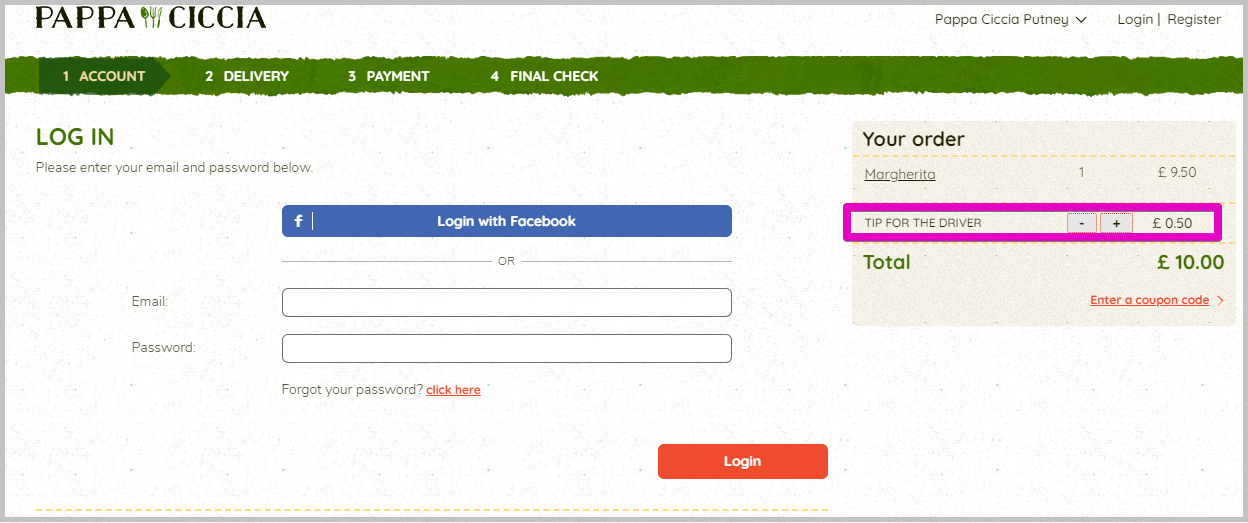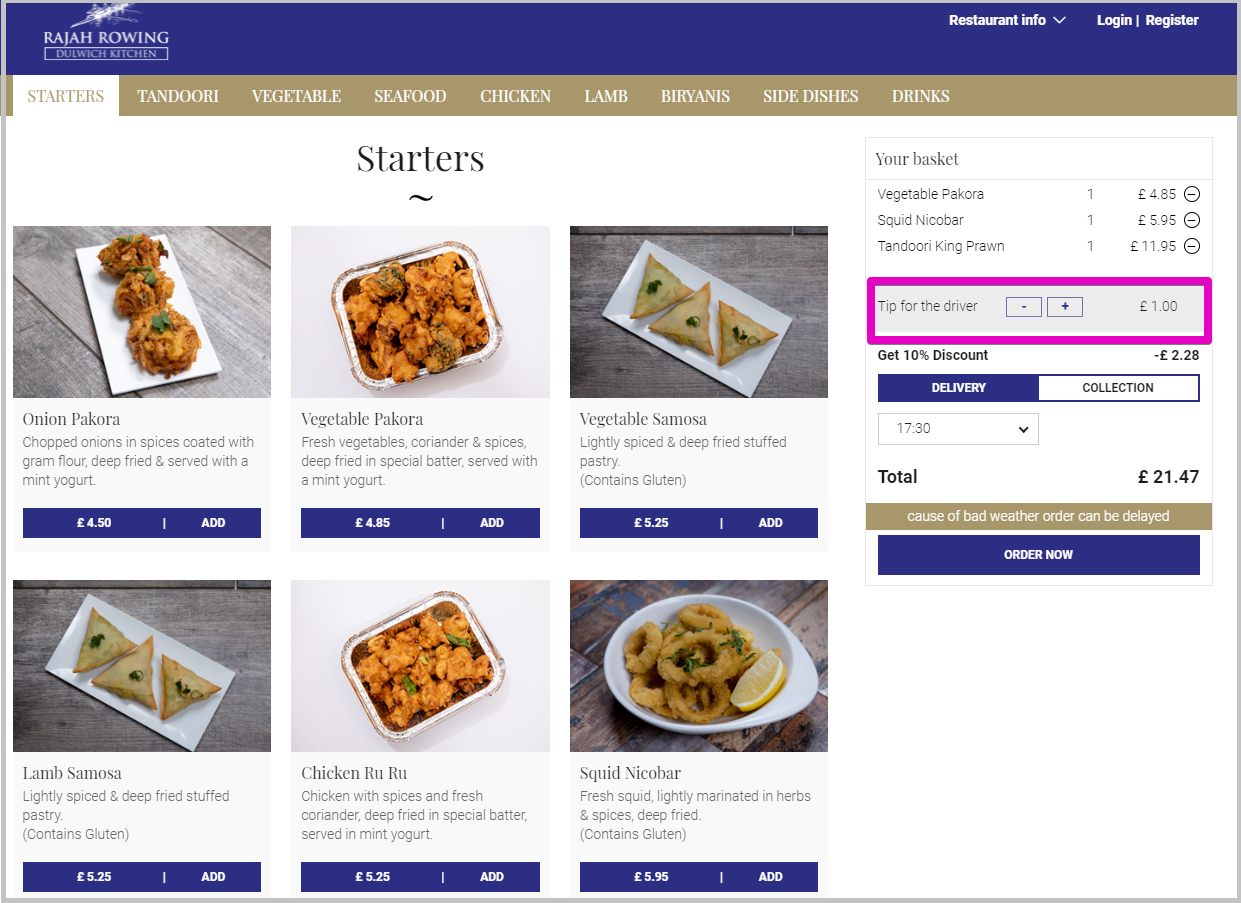 Regarding the amount of the tips, the customers are free to choose how much they wish to contribute. It can be progressive, for example the tip for the drivers can start at £0.50, then by pressing "+" it can raise up by £0.50 and progress.
If you are interested in setting up this feature onto your online ordering site, do not hesitate to contact us (contact@livepepper.com).