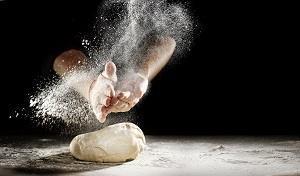 The choice of the colours and fonts, respect for the visual identity: the attractiveness of a restaurant's site is mostly based on its design. As part of its marketing support, LivePepper offers to design for you customizable banners. These banners can then be implemented onto your online ordering site.
Webdesign at the service of your online sales and your image
LivePepper expands its marketing offer, and now provides another service to help you to improve your restaurant's presence on the internet, by adding the customizable banners on your standard site in line with your colours or your bespoke site. These banners will be created by our graphic designers, according to your needs.
Aesthetic and relevant, these visuals highlight the content of your online ordering site but also improve navigation, and therefore the customer experience. Because they bring real added value in terms of web design, these banners; designed from professional excellent quality photos, also have a positive effect on your brand image.
Homepage or online ordering site: discover some banner examples…
Your customizable banners can be set up on your site in different ways. Here are some examples of banners created for our clients:
A customizable banner on a homepage
(implementation possible on standard and bespoke sites) 
In the slideshow on the homepage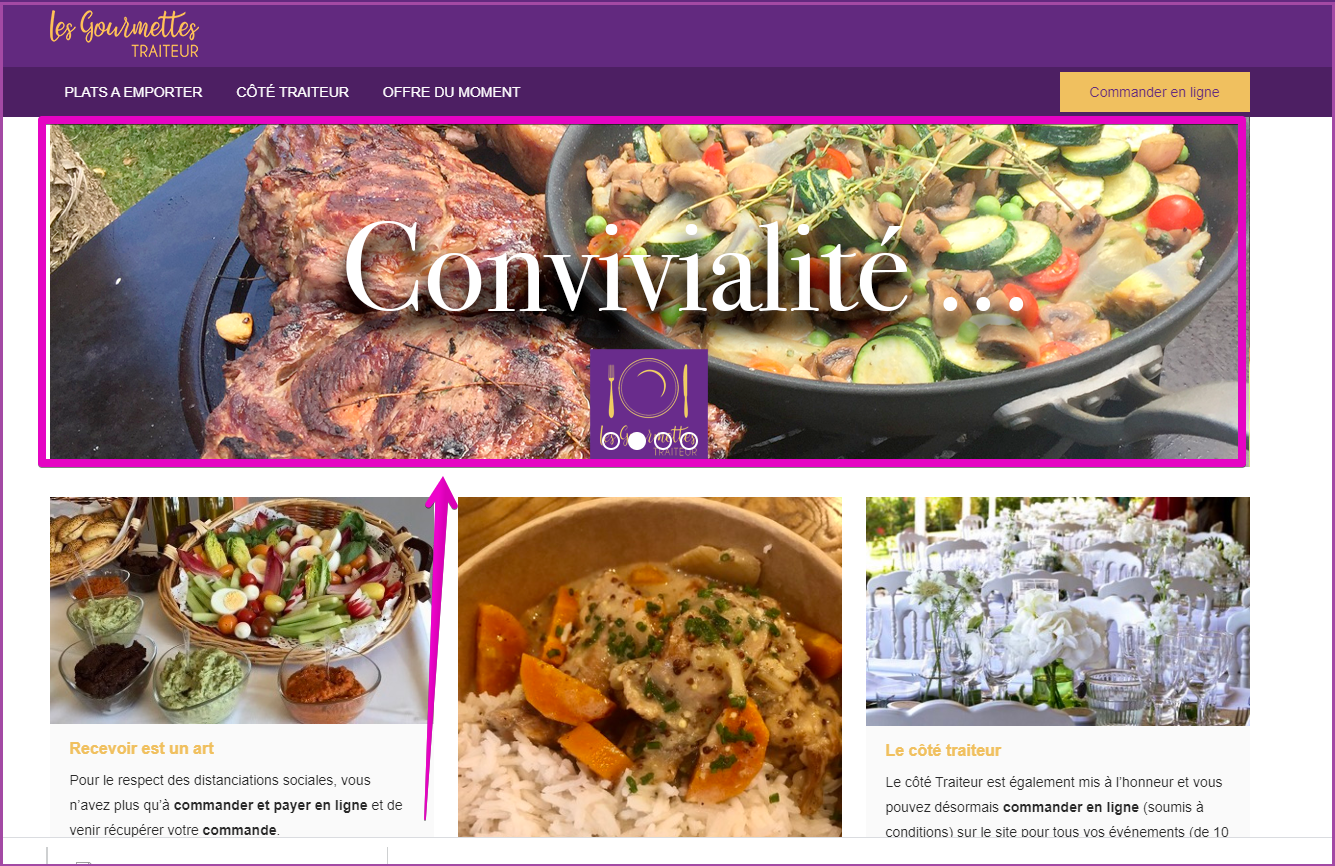 In one of the content blocks on the homepage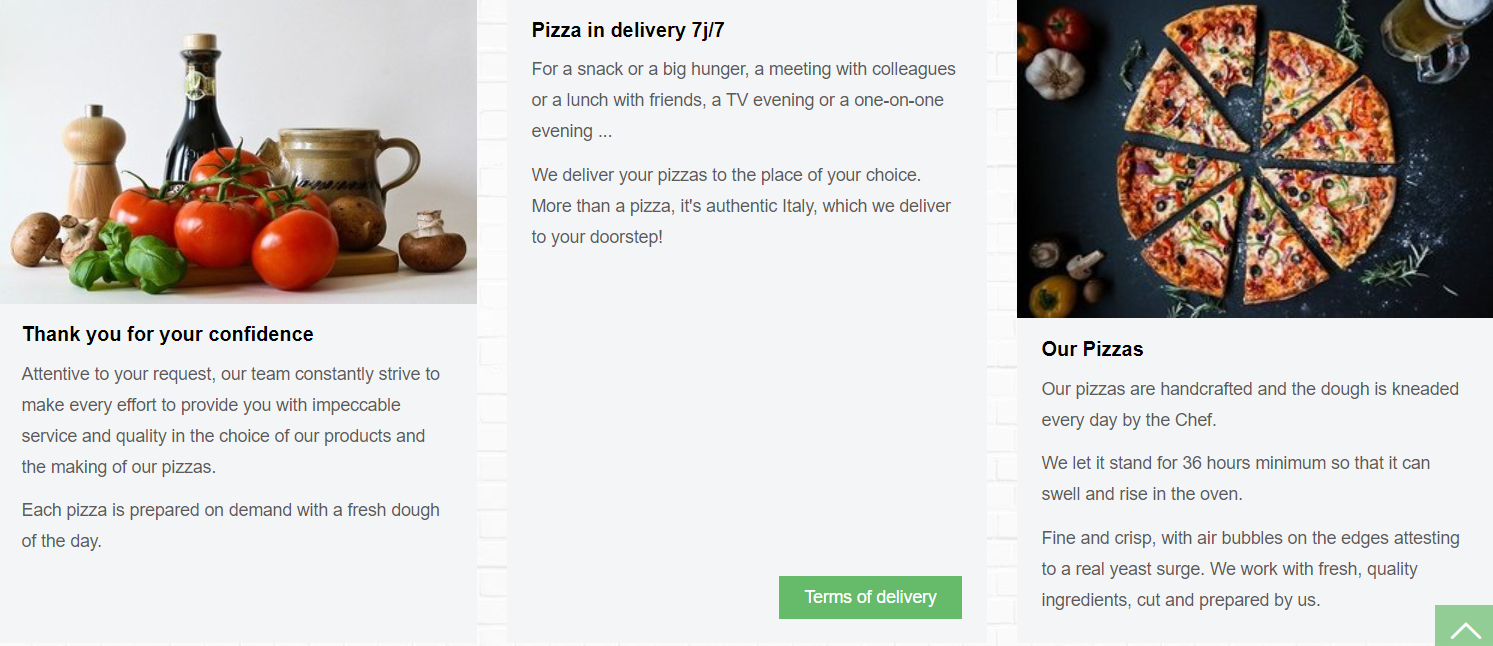 Customizable banner according to the categories: dishes, desserts, etc. 
(implementation only possible on bespoke site; additional feature)
Banner placed under the basket to illustrate the different product categories 
(implementation only possible on bespoke site)
Placed at the top of a site to impose a visual signature, displayed alternatively depending on the headings, or even used as background images behind the customer's basket; your new LivePepper's personalized banners will inevitably find their place on the homepage, or on the online ordering site of your restaurant!
Would you like to gain new customers thanks to your perfectly designed site? Contact us to start to create your customizable banners immediately, with the team of LivePepper graphic designers. We guarantee that we will provide a banner that will showcase your restaurant at its maximum! (Contact at contact@livepepper.com)