Online ordering site: LivePepper signs a new standard design
Until now, your standard site design has only offered one possibility: the menu on the left and only one product per line. That is to say, LivePepper has developed a more flexible standard design, which gives you more freedom to layout and organize your menu. Furthermore, you can now choose to:
position the different menu tabs at the top of the page;
in addition, place 3 products per line instead of just one (an option hitherto reserved for bespoke sites);
finally, combine the desired options (menu on the left with 3 products per line, for example).
To clarify, the standard site in the colours of your restaurant sees its presentation optimized. Please note, however, that these changes do not affect homepage, with which you can still integrate LivePepper, if you so choose.
More options for the design of the standard site: the new features in pictures
You can now present the menu of your online ordering site at the top of the page. Moreover, this menu at the top then appears as a horizontal navigation bar at the top, and no longer as a column on the left: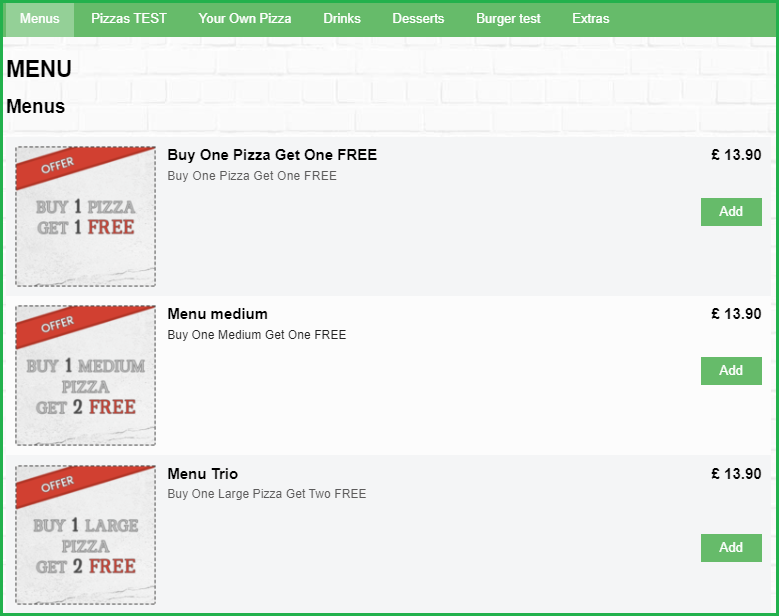 Likewise, you have the possibility to present not only one, but 3 products per line. This layout has so far only been accessible with the bespoke site. That is to say, the user of your online ordering site sees more dishes at a glance: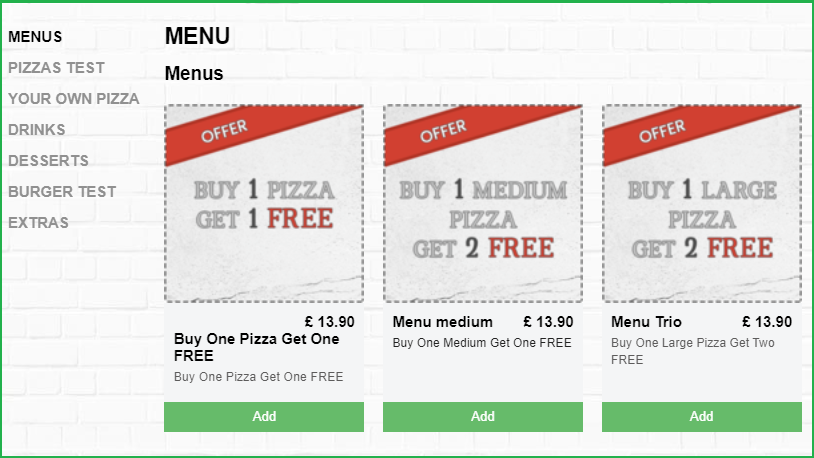 Changes to the standard design of your LivePepper site similarly allows you to combine the top menu AND the three products per line. To clarify, the very airy rendering visibly improves the reading experience: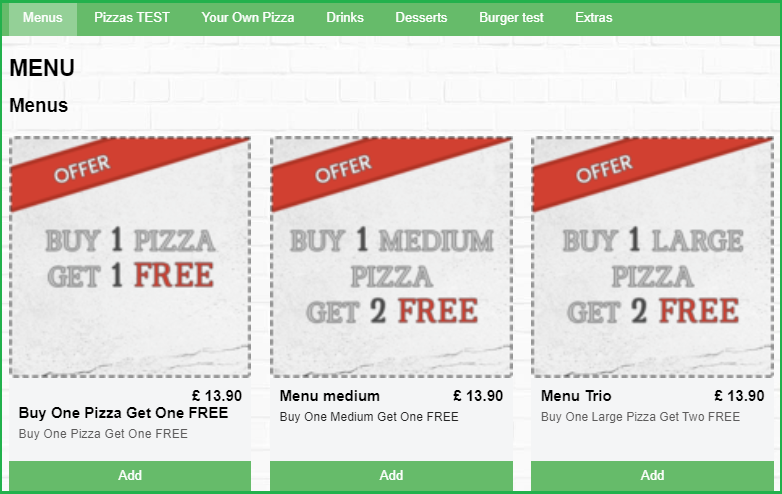 Finally, the current design of the standard online ordering site, with the menu on the left and 1 product per line, remains accessible in its existing form: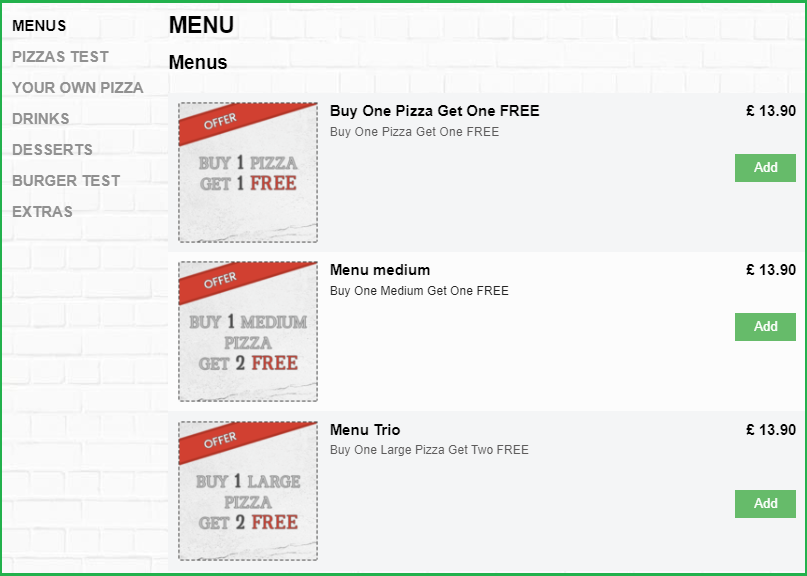 Do you have any questions about these changes or how to integrate them? Your LivePepper team supports you when you need it, in optimizing your online ordering site (contact@livepepper.com).