Extra charges is generally used to partially or fully cover the cost of a service for the company offering it. They thus offer an alternative to merchants who do not wish to pass on this cost directly to the price of their products.
A way to pass on the cost of certain services or expenses
As a restaurant owner, you can apply extra charges when ordering online. This is a feature to consider if you want, for example, to pass on:
maintenance and subscription costs related to your online ordering site;
the additional cost of more qualitative products added to your menu (local producers, organic ingredients, etc.);
the cost of setting up a service or an additional service, such as a deposit system for packaging or a "hygiene" kit imposed by the health context;
etc.
These extra charges are of course optional and may only apply for a given time. In any case, LivePepper gives you the option of adding a link to an explanatory page from your backoffice.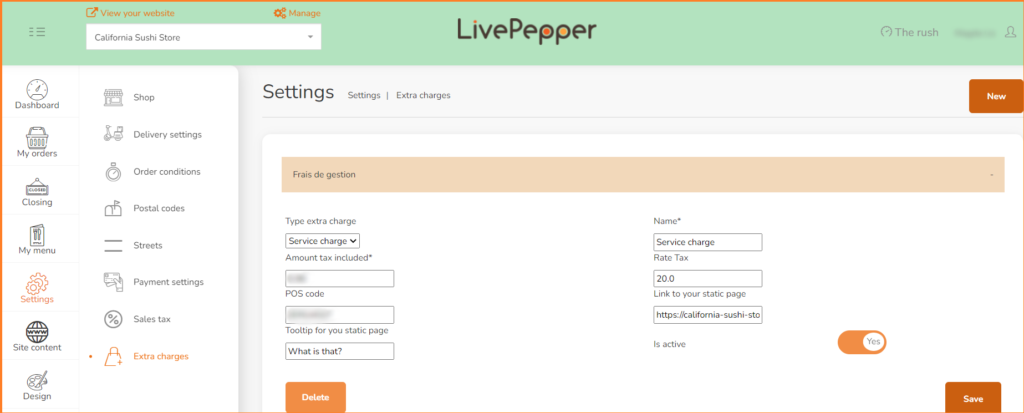 This is a static page. In the example below, the customer accesses it by clicking on the "Whatis that?" which is displayed in the order summary: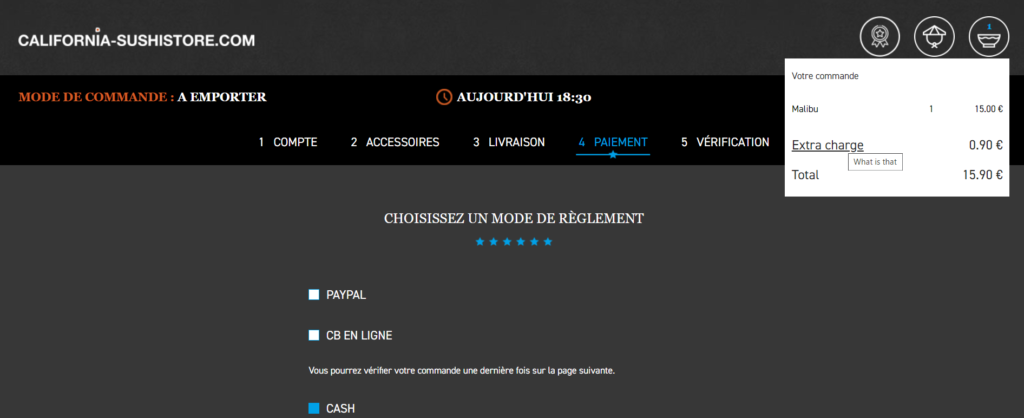 Like that, you can communicate transparently about your choices and your commitments: an eco-responsible approach and local supply, a more practical online ordering site offering more features, etc.
Extra charges for online ordering: how does it work?
The "Extra charge" feature works for independent restaurant, as well as for franchises. Everything happens from the restaurant owner's back office, where the latter sets the amount she / he chooses to apply. In the following example, the extra charge is €0.90: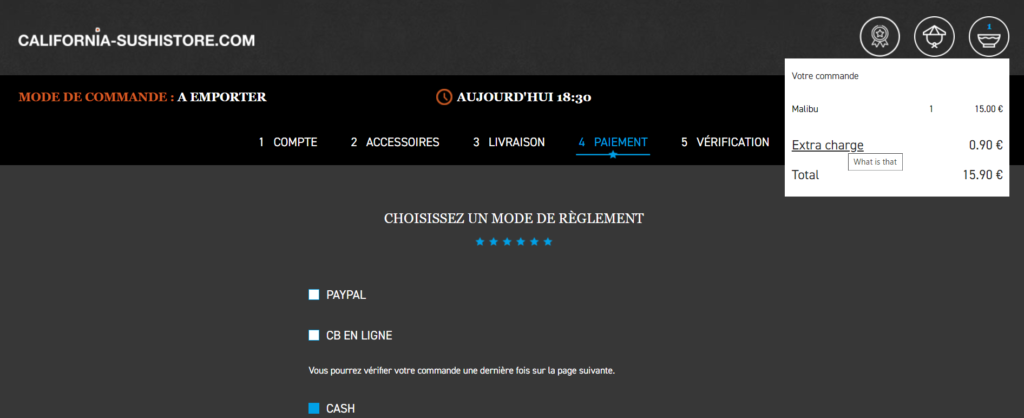 The management fees are shown in the order summary. They are also found in:
the confirmation email that the customer receives;
order history;
Pepperline, LivePepper's order management tool.
In the same way, the extra charges are visible when the order is transmitted to the POS. They then appear as a "product", both on the checkout and on the receipt.
Once configured, these extra charges apply to all types of withdrawal (delivery, collection, etc.) without possible distinction. However, you retain the option of modifying their amount or suspending them.
Would you like to know more about this extra feature available on your LivePepper backoffice? Would you need any help in setting it up? Please contact your LivePepper team to ask all your questions: contact@livepepper.com.