Some questions beforehand
Promotions are communication devices that are part of your marketing strategy. As discussed in our article on "effective communication", before writing your promotional offers, it's a good idea to ask yourself a few questions that will help you set up your offers:
Who is this intended for?
What message do I want to convey?
What budget do I want to invest?
What are my strengths and leading products?
Different types of promotions
There are all sorts of different types of promotional offers, such as:
discounts (e.g. 20% discount on medium-size pizzas);
sales with giveaways (e.g. buy one pizza, get one free);
games or competitions (e.g. an online questionnaire on your products or your brand with the chance of winning items, menus or purchase vouchers);
set menus (e.g. 1 starter + 1 main + 1 dessert for €10).
Whatever the format you prefer for your promotions, your goal is to generate traffic on your online ordering site and to establish customer loyalty. Visual devices will help you in this respect. In the restaurant industry more than any other, illustrations represent key sales arguments: mouthwatering products must first be a feast for the eyes.
When and where to deploy your promotions
The ideal way to underscore your promotions is to place them on the homepage of your online ordering site. This will also help to pep up your site by regularly changing the visuals and associated messages. Note: you must write and illustrate your promotions attentively. If you want to communicate several promotions at the same time, you can even create a dedicated section on your site: "set menus", "promotions", "latest offers", etc.
Limited offers for special customers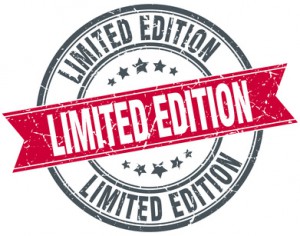 Limited offers (usually limited in time) or exclusive offers (special evening, weekend event, etc.) will help you to build up your ordering site's affluence on a given day or period that is usually slow. By offering discounts on a day of the week when your restaurant is less busy, you will maximize your offers. You can also offer discounts reserved exclusively to orders placed online or takeaway orders. The goal remains the same: ensuring that your customers feel like they are getting special treatment by your brand.
Personalized promotions to target your customers
On your online ordering site, if you have a well fed customer database complete with your customers' order history, then by all means personalize your promotions via offers that correspond to what they tend to purchase. This does not mean offering discounts on exactly the same products, rather orienting them towards other items within the same range, but which are a little more expensive or a little bigger that those that they would normally order. For example: this month you launch a new smoked salmon pizza in your "seafood pizza" range. For customers in your database who regularly order your "tuna special" pizza, why not give them a trial offer for your smoked salmon pizza? By personalizing your promotions, they stand a better chance of reaching their target. Your customers will feel considered and concerned by the message that you are putting across and, as a result, closer to your brand name.
A clear, incisive message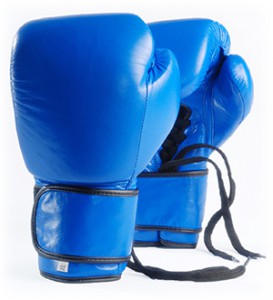 In order for a promotion to be hard-hitting, it must be easily remembered, and convey an emotion. But forget anything complicated; keeping it simple is often the key to success. Your promotion must be clear, straightforward and understandable at first sight. There's nothing worse than a customer having to try to understand the offer which you are putting his or her way. If your message is ambiguous or not entirely clear to your customer: it's a loser. At best, the customer will simply ignore it; at worst, he or she will consider it insincere and of no benefit, and risks looking elsewhere to shop… If possible, or if your restaurant already has a slogan or motto, you can also apply it to your promotions.
Promotions: to be consumed with moderation
Promotional offers should be used wisely. If you put out too many promotions too often, your customers will end up expecting a discount before choosing to come to your restaurant. Worse, your products will lose their perceived value, since customers will conclude that the products can't be worth the price indicated. That's why you should use promotions sparingly.
Try things out
Unfortunately, there is no "ideal" promotion where one size fits all. Each restaurant must tailor its promotional offers in line with its geographic location, its target audience and the type of food it offers. We advise you to try out different promotions for a month or two to see which ones work best in terms of format, target and message. Further reading: "Effective communication" "Promoting your online ordering site" "Successfully implementing an online loyalty programme in your restaurant"quot.