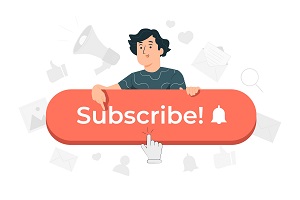 Until now, you could choose between two monthly subscription plans for your restaurant's online ordering site. One at € 59 excluding tax and the other at € 99 excluding tax. Since March 1, 2021, your LivePepper subscription offer now includes 4 non-binding pricing plans and many new features. More importantly, offering even more choice and functionality!
Online ordering: now 4 subscription options "Click & Collect"
More than ever alongside restaurant owners, your LivePepper continues to innovate to adapt to their needs. After our special offer, here are the new LivePepper subscriptions with 4 new subscription plans. That is to say, these are all tools at your disposal to launch, develop or optimize your online ordering site whatever your budget!
In this way, you can adapt the chosen offer to your real needs:
the basic Click & Collect offer at € 49 / month, perfect for getting started with online ordering;
the Advanced Click & Collect offer at € 69 / month, to support the development of your business;
the Advanced Click & Collect + Delivery offer at € 129 / month, with enhanced features (addition of delivery but also Google Maps integration and loyalty program, etc.);
the Advanced Click & Collect + Delivery + Application offer at € 199 / month, to have a premium online ordering tool and a mobile app in the colours of your site.
More complete, this new price list offers restaurants that launch their online ordering site; personalized, scalable and non-binding solutions.
Your new LivePepper subscriptions: zoom on the main changes
As of March 1, 2021, your LivePepper adapts its prices, by offering you more features for the same price. To clarify, here are some of the major changes accompanying this new offering:
You benefit from 2 free weeks of subscription regardless of the chosen plan (€ 49 excl.tax / month, € 69 excl.tax / month, € 129 excl.tax / month or € 199 excl.tax / month).
The "Coupons, Deals and Promotions" feature is no longer reserved for the subscription of € 129 / month. It is included in the € 69 formula, to benefit as many people as possible.
The "Savings made highlighted in the basket" feature, available from € 69 / month, is now available without activation fees. As a result, it tells your customers how much they've saved with their deal or discount.
The "List of favourites" feature, previously paid, is now available from € 129 / month without activation fees. Consequently, it allows your users to remember their favourite products from one order to the next.
Finally, the big news for this Spring of 2021, is the arrival of an ultra-complete LivePepper subscription at € 199,which includes a mobile app for the very first time ! You then have an online ordering site in app version, which your customers can download free of charge. That is to say, they can access the online sale and order from their smartphone!
Are you embarking on online ordering for your restaurant, or want to change subscriptions to boost your sales? Your LivePepper team supports you in your digital projects every step of the way (contact@livepepper.com).