Upselling at the end of an order
At the end of the order, when the customer enters their delivery address, if certain product categories are missing from the basket (e.g. drinks or desserts), the upselling function invites the customer to add a product in this category in one click.
By prompting customers to add products to their order, this process has a positive effect on the average basket. For you, the restaurateur, it equates with increased revenue.
This upselling variant is available on both standard online ordering sites and bespoke sites.
On a standard site
The design looks like this on the standard version: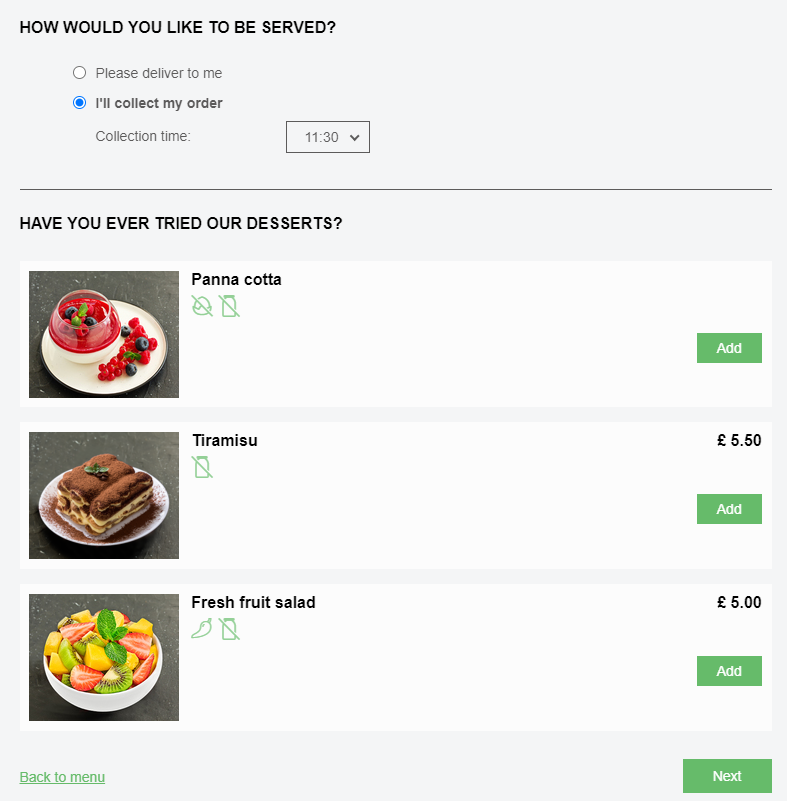 The structure cannot be modified; only the colours can be adapted.
On a bespoke site
The difference on a bespoke site merely concerns the design. Here, our graphic designers are able to give freer rein to their creativity and modify the layout of the products.