No need to register to place an online order
As we explained, tedious identification can prove prohibitive for some of your customers. If it is already possible to place an order with Google Login or Apple Login, another option is now available to them.
Indeed, the LivePepper teams have developed the "Ordering as a guest" feature, which does not require an account. With this service, all they need to do is enter their name, email address and phone number. These details are then only used to inform them of the follow-up of their order.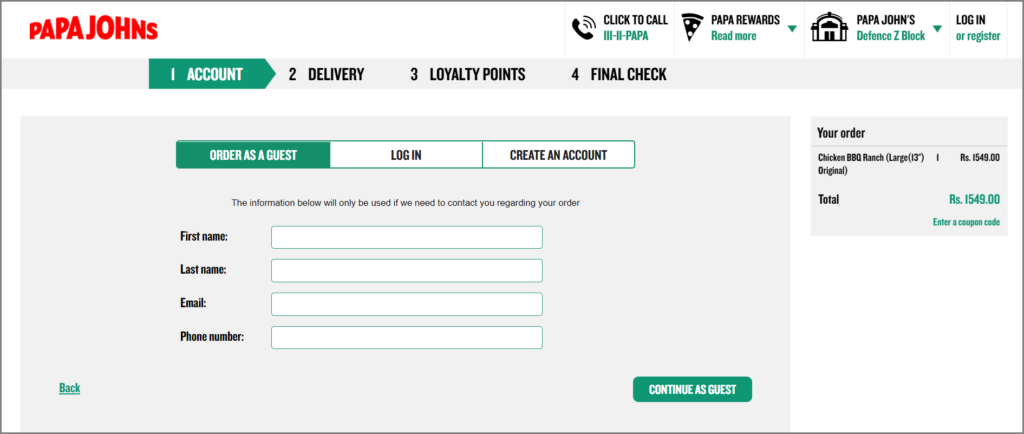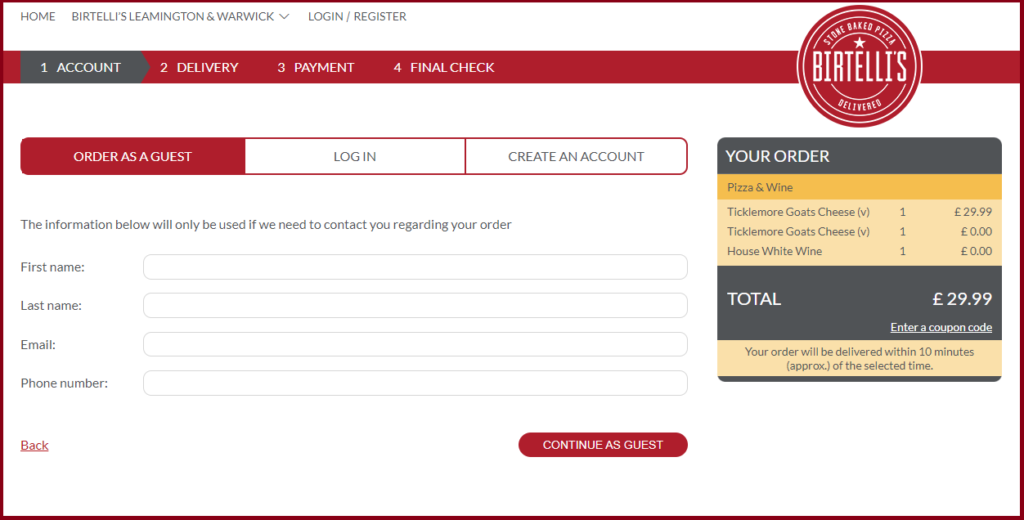 Once your customers take advantage of this option, you can easily distinguish them in the BackOffice in the "Orders" tab.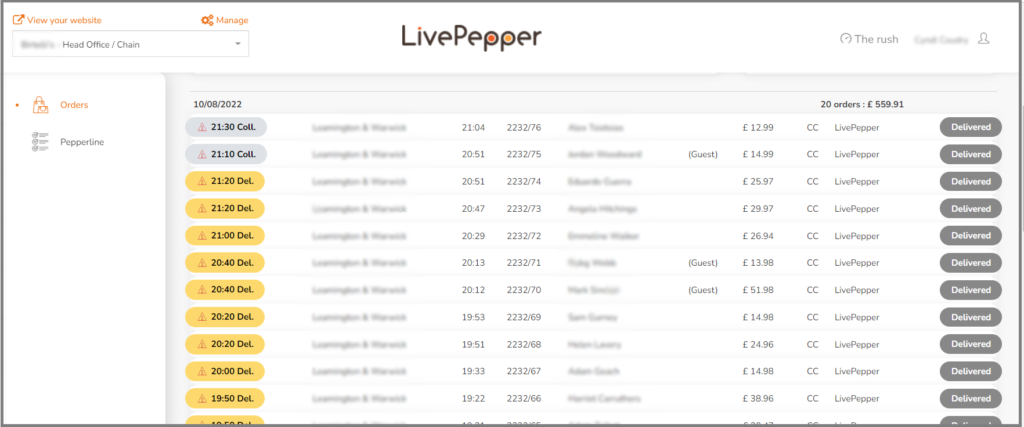 More flexible, this feature also offers real time savings to customers of your online ordering site!
Ordering as a guest, how does it work?
Ordering as a guest consists, for the customers of your site, of providing only the bare minimum: surname, first name, e-mail address and telephone number. This basic information remains essential to inform them in the case of any problem, but also to proceed with the payment. However, they do not involve any registration on the part of Internet users.
On the other hand, nothing prevents them from changing their minds at the end of their order. They will also have to register if they wish to earn loyalty points. This is what is offered to them in the following example, with the message "Register" which appears during payment: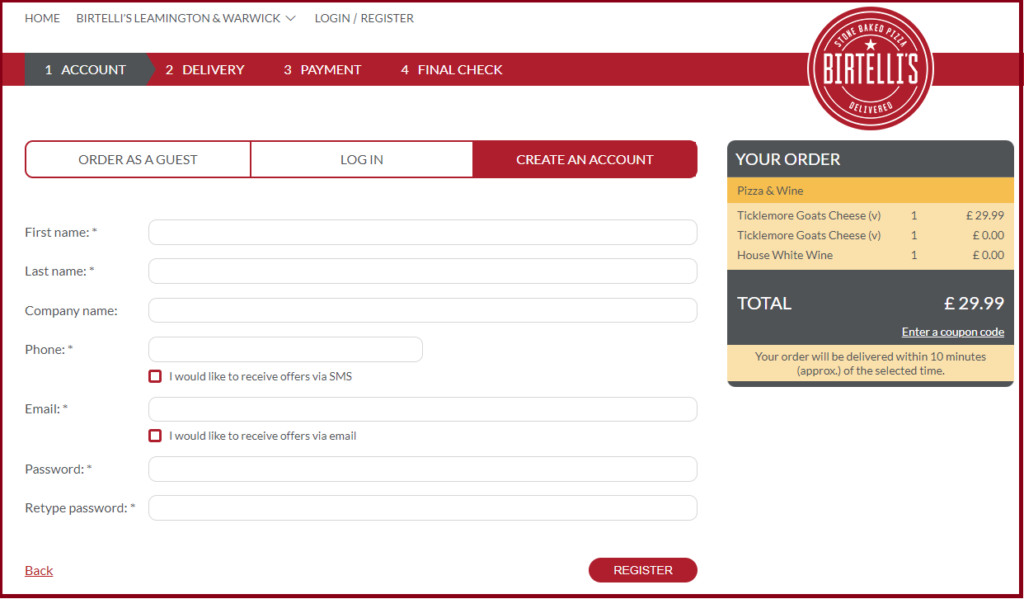 If they click on "Register", the customer will see an additional field open which invites them to create their account: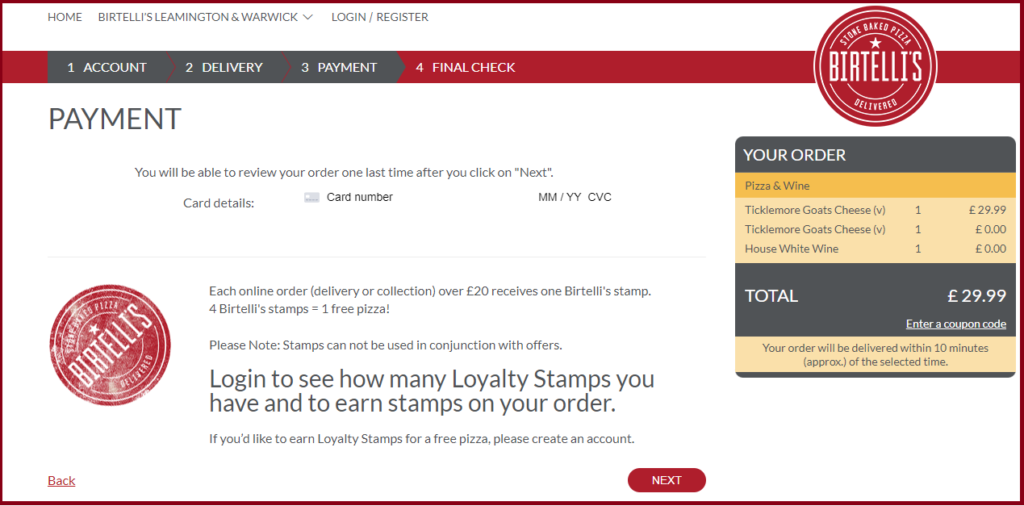 By ticking the box "Log in to earn loyalty points", the clients will be able to fill in the information necessary for their registration. However, this remains an option, which they can decline. Finally, it is possible to offer them the registration again at the end of the order. In this example, the restaurant owner has opted for the clickable phrase "I want to register". Its configuration is done from the LivePepper back-office.
Are you the owner of a franchise with several restaurants? You can, if you wish, only activate the "Order as a guest" feature for one or more of them. Its configuration, and in particular the formulation of the sentence encouraging registration at the end of the process, will then be the same for all the restaurants concerned.
Are you looking for a solution to save your customers time? Would you like to give them the option of going without a password and refusing to send mailings? Our feature has been designed for you!
Please contact our team (contact@livepepper.com) to find out more about this paid service and activate it without delay on your restaurant's online ordering site.