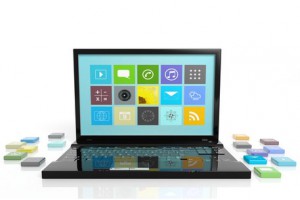 The "Connected Customer" widget is a bespoke feature for your online ordering site brought to you by LivePepper. You can install it if LivePepper takes care of your restaurant's entire web project, i.e. the development of both your corporate website and your online ordering site.
What is a widget?
A widget is essentially an application or interface component integrated in your website that gives your visitors access to interactive information or content, such as the weather, a calculator, etc. To see the definition of a widget, check out Dico du Web.
The "Connected Customer" widget
Once integrated in your online ordering site, LivePepper's "Connected Customer" widget will give your customers easy access to their restaurant preferences:
preferred store/outlet (especially for a multi-site brand),
express ordering (access to the order history to repeat a previous order),
list of favourites.
Positioned on your e-store's homepage, between the menu bar and the slideshow, this widget serves to greatly simplify your customers' purchase path. In fact, the less steps there are between the moment customers reach your home page and the moment they confirm their orders, the more you will guarantee customer satisfaction. Note that the "Your Favourites" item is only visible if you have requested this option. If you would like to set up a "Connected Customer" widget on your restaurant's online ordering site, by all means contact us!