Google Maps Integration
Easy to use, reliable, and available almost everywhere in the world, Google Maps has become simply unavoidable for finding an address or organising a journey via a smartphone, tablet or PC.
Its success is such that, the platform, with maps of 200 countries, now boasts a staggering 1 billion active users every month. To make full use of its potential, LivePepper now allows restaurateurs to incorporate Google Maps in their website via the Google Maps Integration feature.
Multi-site restaurants: show customers your different locations
For multi-site restaurants, LivePepper now offers an additional feature: the setup of a page entitled "Our Restaurants".
This is a page with a Google Map on which your different outlets are displayed. The restaurants' addresses and business hours are shown on the left, as illustrated below: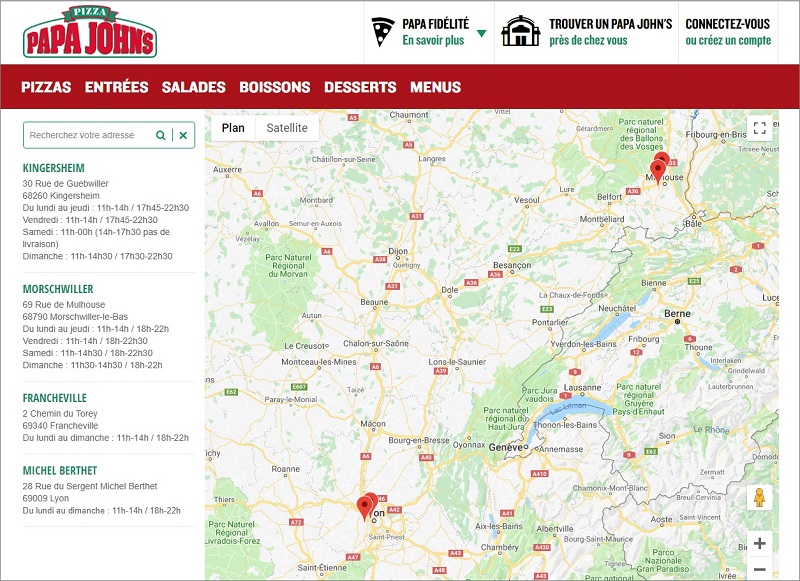 This "Our restaurants" page is an optional extra, available for all LivePepper customers with a chain or franchise that comprises at least two outlets.
You can also replace the Google Maps marker with your logo for even better customization.
Distances: Google Maps works it all out
For customers who browse your online ordering site and who will usually be familiar with Google Maps, this new feature offers a number of benefits. In fact, the system syncs with Google's mapping data, which is regularly updated. In particular, this allows users to know how far it is to the nearest outlet without having to additionally open the Google Maps app.
In the example shown below, the user simply enters an address in the search bar to find out the distance to the different outlets: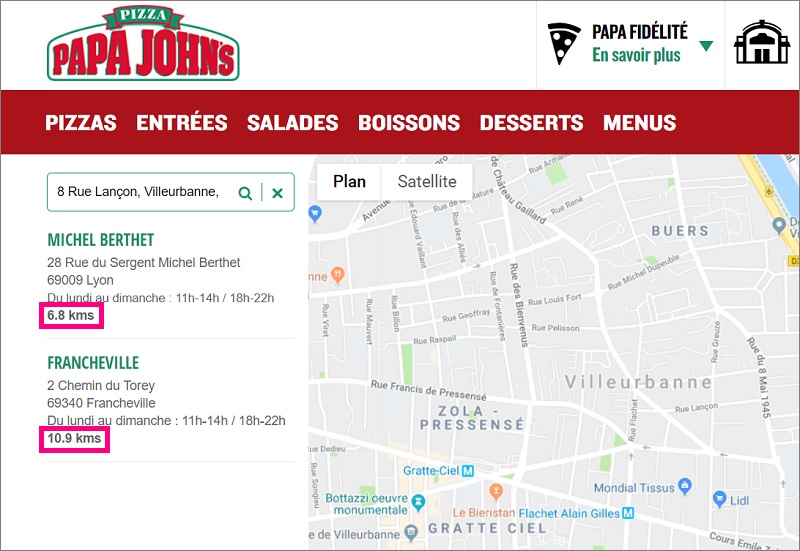 In just a few clicks, your customers can see all your restaurants, and which one is the nearest to wherever they are.
Want to learn more? Contact LivePepper (contact@livepepper.com) to integrate this new feature into your restaurant's website and further improve your customers' user experience.