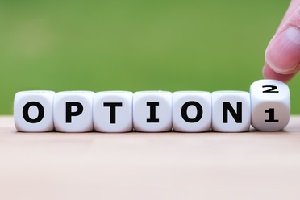 Representing an all-important revenue engine, the online ordering site is a virtual point of sale that warrants your care and attention. To create yours, LivePepper offers two plans: template, or bespoke. Read on.
Standard site: a pre-built online ordering site
LivePepper offers 10 basic templates, i.e. 10 different online ordering site models with a ready-to-go structure and design. 
10 optional colour themes:
After selecting your template, you can then customize via the LivePepper back office by changing:
the banner and logo;
the colours, area by area, if those applied by default are not to your liking;
the slideshow photos, visible on your home page;
the content in the text blocks (item descriptions, practical information, etc.);
the photos associated with the texts (photos of dishes, eating area, storefront, etc.);
practical information about your restaurant (address, access, business hours, etc.);
the map of your restaurant's location;
the online menu (items, description, prices, sizes, options, ingredients, photos of products).
Note: a template site use only one font which cannot be modified.
See some customized standard sites here: standard sites in line with your colours.
Bespoke: a unique online ordering site
If the standard sites available aren't entirely to your liking, or if you want to have a site that truly reflects your brand, LivePepper offers to create a unique, bespoke online ordering site for you, in keeping with your visual identity. To adopt your brand's graphics, colour code and typeface, our teams proceed on the basis of your existing communication media: 
logo;
menus;
flyers;
corporate website;
etc.
With the bespoke plan, you can add additional features, only available in this mode, including: 
favourites;
upselling;
clickable promotions;
displayed amount saved;
delivery timeslots;
LivePepper takes care of designing and developing your bespoke site from A to Z.
See some bespoke sites here: examples of bespoke sites.
Need more information or details about prices? Contact us right away to create an online ordering site tailored to your restaurant, your needs and your budget.
> contact@livepepper.com